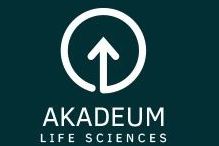 An Entrepreneur's Journey
May 19, 2022, 5 PM - 7 PM
Tickets
Register for in-person or online tickets.
Our first in-person Forum in two years features an engaging speaker and great networking opportunities.
Guest Speaker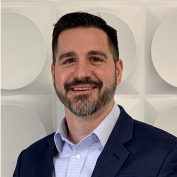 Brandon H. McNaughton, PhD is CEO and co-founder of Akadeum Life Sciences., an Ann Arbor based company that was formed to solve longstanding sample preparation problems in research, diagnostics, and cell therapy markets with a novel floatation-based target isolation platform technology. In October 2021, Akadeum Life Sciences closed an oversubscribed $17.5 million Series B financing led by Arboretum Ventures. Brandon is an award-winning inventor and scientist with over 15 years of experience working with magnetic beads and nanoparticles. His experience includes the development of new types of particles, separation, and biosensors. Brandon brings previous startup experience in the life sciences and venture capital. He is also a recognized expert in customer discovery and in using human-centered design for high technology applications. Before Akadeum, he served as entrepreneur in residence for Detroit Innovate, an early-stage venture fund facilitated by Invest Detroit. He also founded and served as chief technology officer of venture capital-backed startup Life Magnetics. He earned a Ph.D. in applied physics from the University of Michigan. Brandon will discuss his journey as an entrepreneur. sharing insights and lessons learned.
Special Interest Discussion Groups
At our first in person Forum in over two years, you will have the opportunity to meet NEF members with common interests and discuss hot topics related to startups and entrepreneurship.
COVID Protocol
Following currently applicable CDC guidelines and Spark policies, attendees will need to wear a mask while inside the venue..
Remote Viewing
Portions of this meeting will also be available for viewing online via Zoom. For remote viewing, select an Online Ticket when registering via Eventbrite.
Featured Sponsor