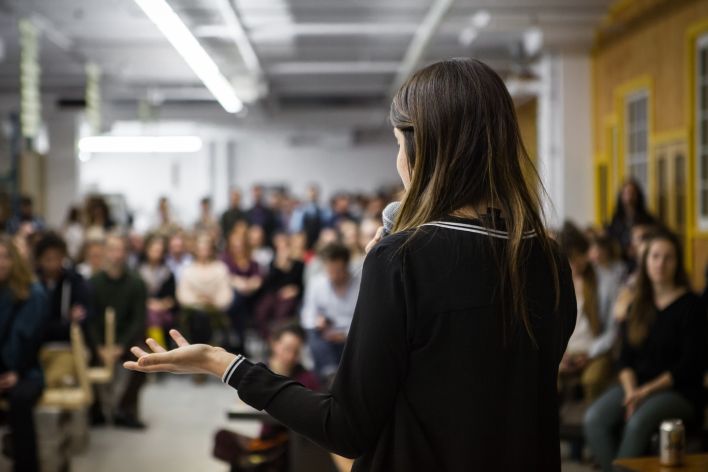 July Pitch Pit and Showcase
July 14, 2022, 5 PM
Tickets
Free registration for "In Person" or "Zoom Only" Tickets
Showcase - Community Health Focus
Lynne Matallana is Founder/President of Community Health Focus, Inc. ™ & CEO of its interactive digital health program for guided self-care, PAIN TOOLS®. As the only personalized, guided bi-directional communication, digital health and human touch chronic pain platform for women, ages 40-75, PAIN TOOLS®, provides the assistance, resources & tools needed to ensure better health outcomes.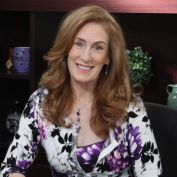 Lynne is an accomplished entrepreneur whose frustration with the lack of treatments and support for people like her with fibromyalgia inspired her to create an organization that would focus on awareness and acceptance of this misunderstood illness. The National Fibromyalgia Association is now the most respected and accomplished, International fibromyalgia organization in the world. For 25 years, applying her business savvy, and ability to create and implement a strategic vision, Lynne has raised $20 million to support the work of the NFA. She is recognized as "the face of fibromyalgia", speaking out publicly, appearing on TV shows, news broadcasts, and at scientific and patient conferences around the world. Additionally, Lynne played a pivotal role in the development and marketing of three FDA approved drugs for fibromyalgia and led and facilitated over 75 research studies to increase the understanding of pain mechanisms and treatments. She has led advocacy efforts resulting in government recognition of the illness, and changes to insurance coverage policy.
Pitch Pit
Selected entrepreneurs will each give a four-minute pitch of their business idea to a panel of investor judges in a "Shark Tank" format. PowerPoint slides are not permitted. Think of it as the proverbial "elevator speech." After each pitch, the judges will give detailed feedback and score the business. At the end of the evening, the person with the highest score will receive a $250 cash prize.
Contestants
Tyler Crook - VIM Crypto
Anil Menawat - Vayoom
Bob Richards - QB-Sat
Judges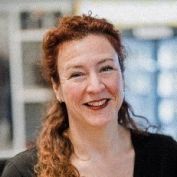 Diane Bouis, PhD, is the Program Director for MedTech Innovator, the nonprofit global competition and accelerator for medical device, digital health and diagnostic companies. She has extensive experience designing and running innovation programs through her previous roles as the Innovation Manager at the University of Michigan's Innovation Partnerships Startup Incubator and as an innovation consultant with The Inovo Group, Diane co-designed and -ran the HealthSpark Accelerator program at 20Fathoms in Traverse City, MI. She has lived and worked on three continents, speaks six languages, holds a PhD in Oncology from the University of Groningen, Netherlands and an MBA from the University of Michigan Ross School of Business. Diane lives in Ann Arbor, Michigan and enjoys being the designated Eastern Time zone person for the team.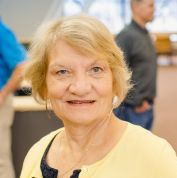 Marilyn Clark has worked in the world of business for three decades. In 2019 she retired from MTEC SmartZone, a high-tech business incubator in Houghton, Michigan. Currently, she is working with an Ann Arbor startup, Moodlifters. She also coaches businesswomen to greater success, sits on a university board, is helping a company complete a merger, and helped to run a campaign to win a Michigan seat in the House of Representatives. Her main career was spent with Cummins working in 2 plant startups and a plant turnaround in the UK. She was the Director of Sales and marketing for a startup and taught university business classes. In her spare time, she takes University classes in Positive Psychology, Religious Studies, and Health and Nutrition. Marilyn now lives with her husband in Ann Arbor. Marilyn has a Bachelor of Science Degree in Math and a master's in business from Michigan Technological University.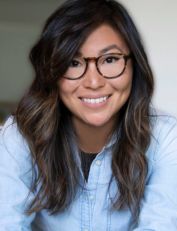 Trista Van Tine is Co-Founder & Executive Director of Michigan Founders Fund, a network of entrepreneurs and investors who have pledged 1% of equity, carry or profit to support impactful local organizations throughout the state who are doing the work to better our communities and enrich quality of life. Trista is an experienced marketing, operations, and business development leader across multiple industries for both startups and corporations. Highlights of her career so far include leading the go-to-market strategy for a biotech startup, sourcing return-driven investment opportunities for a venture capital firm and managing M&A projects at AXA US. In her current role, Trista is striving to leave the world better through a for-purpose approach to advancing high-growth entrepreneurship and community building.
Featured Sponsor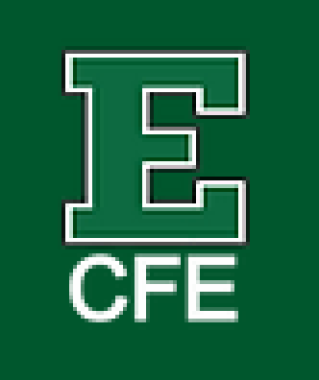 Established in 1986, EMU's Center for Entrepreneurship (CFE) strives to enhance a culture of entrepreneurship in the EMU community by supporting a strong entrepreneurship curriculum and offering a variety of co-curricular programs. The CFE also encourages local entrepreneurship by engaging EMU students and faculty in innovation, business creation and growth in southeast Michigan.