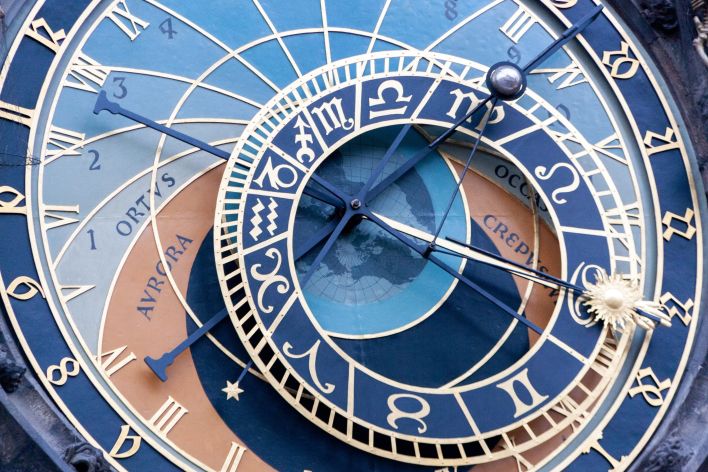 June Panel and Showcase
June 16, 2022, 5 PM - 7 PM
Showcase - CatalystXL
Mark Russell is Co-Founder & CEO of CatalystXL, a Michigan company offering
Cardware, an all-in-one platform that brings together communications, content, and data into a single, intuitive, custom-branded experience. Cardware addresses a fundamental problem that organizations are increasingly facing – the inefficiency of using multiple channels, platforms, tools, and applications, to communicate, interact, and share with colleagues, customers, partners, and suppliers. Cardware creates engaging and easy-to-use experiences, scalable to your company and your industry using a powerful flashcard format to deliver dynamic, real-time searchable and categorized content – perfect for quick reference, learning on the fly, and instant interaction with employees, customers, partners, and suppliers.

Mr. Russell has over 25 years of startup and executive leadership experience with expertise in establishing, leading, and turning around digital marketing agencies and premier global companies with revenue up to 8-figures. Mr. Russell has previously held the position of Chief Executive Officer for OTTO Detroit, a digital transformation agency he founded in 2012. He has also held the position of President of Wunderman Team Detroit, where he led the global digital marketing transformation of Ford Motor Company from 2007 to 2012. He also served as Senior Vice President, Managing Director for Carat from 2005 to 2007. In 2001, Mr. Russell founded and built a software-as-a-service startup company, C-Quential, that was acquired by Connelly Partners, an advertising agency located in Boston, Massachusetts, in 2004. Mr. Russell holds a Bachelor of Arts degree from St. Lawrence University and a Juris Doctor degree from Western New England School of Law. Since 1997, he has been licensed to practice law in the state of Massachusetts.
Panel Discussion
"Timing: When to Go All In, When to Step Aside, When to Exit"
Successful founders have good timing. Our expert panelists will share their experiences and insights to help founders decide when the time is right to jump full time into running a startup, when to step aside for a new leader, and when to seek an exit.
Moderator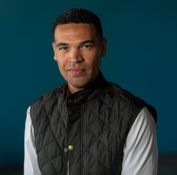 Ben Bernstein is a Principal at ID Ventures, the venture capital program of Invest Detroit. ID Ventures is the most active early-stage investor in the state of Michigan. Ben has been with ID Ventures for over two years, where he leads new investments. Ben is a seasoned finance and tech investment professional who started his career in investment banking at UBS's Global Consumer Products & Retail Group. After five years on Wall Street, he spent another three years as a VC investor for a NYC-based fund focused on job creation, economic development and local innovation. He then spent 3+ years helping build two different startups in New York City. Ben graduated from Princeton with a Bachelor's degree in Economics and a Certificate in Political Economy.
Panelists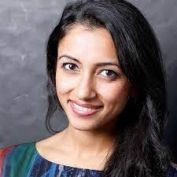 Rachna Govani is Co-founder and COO of Diet ID, a digital health startup making Diet a Vital Sign. Before joining Diet ID, she was the CEO and Co-founder of FOODSTAND, a digital health company committed to making healthy eating an everyday habit for the masses, which was acquired by Diet ID 2019. Govani's earliest memories are ones of scooping ice cream at the family ice cream shop. Working at her parents' bodegas in New Jersey provided an early education on the connection between cheap, processed food and obesity. After earning her Economics and Psychology degree from NYU, Govani went on to build a successful career in consumer behavior driven product development. She spent 5 years at American Express where she achieved award-winning recognition and earned herself a patent. She went on to a green-tech startup focusing on building products and tools to help people live more sustainable lives. She then joined Purpose, a social impact consultancy and incubator where she built out a food system strategy and launched FOODSTAND.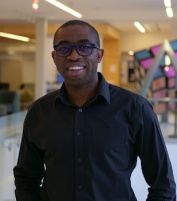 Chinedum 'Chi' Okwudire, is the founder and CTO of Ulendo, an advanced automation software company based in Ann Arbor. He is also an Associate Professor of Mechanical Engineering at the University of Michigan, where he also directs the Smart and Sustainable Automation Lab. His research exploits knowledge at the intersection of machine design, control and computer science to boost the performance of automation systems at low cost. Prior to joining Michigan, he led the Systems Optimization team at DMG Mori USA. Chi holds a PhD degree in Mechanical Engineering from the University of British Columbia. He has received several notable awards including the Outstanding Young Manufacturing Engineer Award from the Society of Manufacturing Engineers and the CAREER award from the National Science Foundation.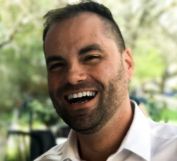 Daniel Young is Founder & Chief Innovation Officer of Circadian Risk .Daniel has been a security and risk advisor for more than 10 years, and is passionate about helping companies to better understand their risks to undesirable events on a daily basis. Dan previously served as the Regional Bioterrorism Coordinator for District 1 in Michigan, where he was instrumental in preparing communities for catastrophic incidents. He is a Co-Founder of the CSO Risk Council, a think tank of seasoned security professionals and thought leaders with extensive experience in managing the physical security and risks of large enterprises. Daniel is an instructor at Michigan State University and teaches undergraduate security and risk analysis courses. He earned Bachelor of Arts and Master of Science degrees in Criminal Justice with a Specialization in Security Management at Michigan State University. He also earned a Master of Business Administration in Entrepreneurship from Trident University. Daniel is also a Co-Founder of Do 1 Thing, a non-profit organization that helps individuals and families prepare for a disaster.
COVID Protocol
Depending on the current CDC risk level for Washtenaw County, visitors to Spark Central may be required to wear a mask while indoors.
Featured Sponsor
TBA