NEF Annual Awards Event
February 18, 2021
Showcase Presenter
Eebu Health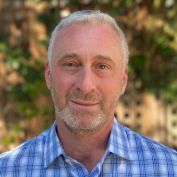 Harvey Goodman founded his first company when he was 18 to help cover the costs of college and sold it for a case of beer 4 years later. After working at several software start-ups, he co-founded his second company in Ed Tech. He sold that business to the education division of News Corp. When Newscorp sought to shed its investment in education, he bought it back, grew revenue, and sold it again. Harvey is a start-up advisor and investor.
Harvey co-founded Eebu Health to address a problem his partner, Dr. John Hollingsworth, had observed: it is difficult to ensure patients follow-up as prescribed and the human and financial costs of forgotten follow-up can be devasting. For example, 17,000 men with low-risk prostate cancer become high-risk each year without anyone noticing, simply because they did not do their follow-up testing. Eebu Health drives hospital revenue while decreasing the costs of missed care.
Entrepreneurs of the Year
New Enterprise Forum is pleased to recognize the co-founders of WorkIt Health as its Entrepreneurs of the Year. Workit Health offers digital evidence-based substance use disorder treatment including medication for opioid and alcohol use disorders in Michigan and beyond. Workit's patient-centered web and mobile apps bring gold-standard substance use disorder treatment to the privacy of home, with therapeutic interactive recovery curriculums, video visits with clinicians and counselors, online recovery groups, and virtual drug testing. Workit Health also partners with health plans, community organizations, and local governments to improve access and outcomes. The company raised $12 million in its latest funding round led by FirstMark Capital. Other investors in the Series B round include Blue Cross and Blue Shield Venture Partners, GingerBread Capital, Lux Capital and actor Rob Lowe, a leading advocate for mental health and recovery.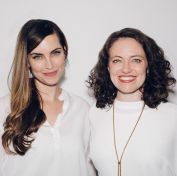 An experienced entrepreneur, designer, and builder, Robin McIntosh is the Co-Founder and Co-CEO of Workit Health. She's founded multiple companies and has worked across startups, brands, and business communities over the past ten years. Robin's expertise lies in crafting and executing business growth strategies, as well as building innovative and compelling consumer experiences. A designer by training, she excels at solving industry-scale problems through user-centered research, design thinking, and craft. She is a frequent speaker and guest lecturer, most recently at Stanford, Yale, and the University of Michigan about design, innovation, and business strategy.
Lisa McLaughlin is a social entrepreneur, researcher, and Co-Founder and Co-CEO of Workit Health who holds Masters of both Social Work and Information from the University of Michigan. She's laid the groundwork in Michigan and the greater U.S. for effective strategies for on-demand substance use disorder treatment and prevention resources for health plans, employers, and individuals. As Principal Investigator on Workit Health's initiatives with the National Science Foundation and the National Institute on Drug Abuse, she's developed digital interventions to solve for social determinants of health and algorithms to measure and predict substance use recovery. In 2019 she was named Schwab Foundation Social Entrepreneur of the Year and winner of the Lyfebulb and United Healthcare Innovation Challenge.
"Best of 2020" Awards
The New Enterprise Forum will also recognize outstanding entrepreneurs in the categories of Best Presentation, Best Technology and more. Company founders who were Showcase Presenters in 2020 are eligible for awards:
AuraLabs, Robert Alexander
CardioGenerics, Bill O'Neil
Connect To My Attorney, Peter Staver
eSimplify, Pradeep Kalmat
Modus, Ali Alhimiri MD
Rizzarr, Ashley Williams
ZoomBroom, Randy Kuchuck
Join our February Forum to find out who the winners are!
Networking
At the conclusion of the awards presentations, stick around and network with your fellow attendees over ZOOM. We will break out into smaller groups so that you can "virtually" rub elbows with the movers and shakers of Ann Arbor's entrepreneurial ecosystem.
Featured Stakeholder: