NEF Celebrates Entrepreneurship - Annual Awards
February 20, 2020
Past Presenter Update
This month Ripple Science will present their story and give us an update since they initially presented in November 2016 as NEF Showcase Presenter. They recently completed a fund raising round of $2.5 Million.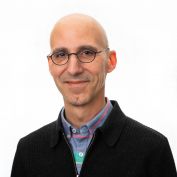 Peter Falzon, CEO, Ripple Science. Ripple Science accelerates clinical research with its secure, HIPAA-compliant suite of tools. By adapting sales and marketing automation to the process of patient recruitment, Ripple helps our customers recruit more participants, faster and reduces patients lost to follow-up. Ripple Science's flagship product, Ripple, is currently being used by research investigators at more than 100 academic and research centers around the world, including Johns Hopkins University, Pennsylvania State University, University of California Los Angeles, the Brain Research Foundation Canada, University of East Anglia (UK), Cognito Therapeutics (Boston, MA) and the University of Michigan.
Peter lives in Detroit and is the CEO of Ripple Science. He is a native of Michigan and a graduate of the University of Michigan Ross School of Business. Prior to moving back to Detroit in 2017, Peter spent 20 years managing life science companies in San Francisco and Silicon Valley and 10 years learning, living, and working in Ja
2019 ENTREPRENEUR OF THE YEAR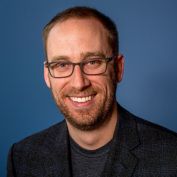 Danny Ellis, CEO, SKYSPECS
Danny is the CEO and Co-Founder of SkySpecs, an Ann Arbor-based company that optimizes the operations and maintenance of wind farms through automated robotics, data analytics, and predictive maintenance software. He is a two-time graduate of the University of Michigan with a BSE and MSE in Aerospace Engineering. Danny is a Techstars alum, Forbes "30 under 30" honoree, and Endeavor entrepreneur. Outside of work, Danny enjoys golfing, live music, board games, and spending time with his wife Kelley and daughter Olivia.
2019 RISING STAR OF THE YEAR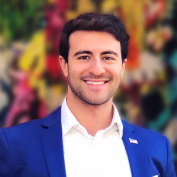 Fares Ksebati, CEO and Co-Founder, MySwimPro
Fares Ksebati is the Co-Founder and CEO of MySwimPro, a global technology and media company that creates fitness apps that help people improve their performance and health. Most recently, he was selected for the Forbes 30 Under 30 List for 2020 in Consumer Technology. MySwimPro is the top training app for swimmers in 180+ countries with over one million members. MySwimPro has received international accolades being named the Best App of the Year by Apple in 2016 across all App categories for the Apple Watch and featured in Sports Illustrated. The company has global partners and an international investor base that spans 36 countries.
Fares graduated summa cum laude from the Mike Ilitch School of Business in Detroit and has continued his education with an executive education certificate from Columbia University's CMO Academy in New York City. He is a Syrian-American has been recognized by Arab America as one of 15 Arab Americans who stole the spotlight in 2017. Fares enjoys sharing his passion for entrepreneurship as a keynote speaker and startup mentor to founders around the world.
Fares initially presented in March 2017 as the NEF Showcase Presenter.
2019 NEF SHOWCASE PRESENTER AWARDS
Here are the contenders for the 2019 Showcase presenter awards. They worked hard. They all deserve congratulations on their presentations, but only three will be taking home an award for their outstanding efforts. Guess which 2019 NEF Showcase Presenters will take home pitch awards for Best Presentation, Best Technology and Best Business Model?
EagleView Imaging, Francis Glorie, CEO
eScapes Network, Robert Oklejas, Co-Founder & CEO
Giggso, Ravi Venugopal, Founder & CEO
InheRET, Dr. David Keren, CEO
Life Magnetics, Kevin Hagedorn, Ph.D., Founder & President
The winners' names remain secret until show time, even they do not know which award they have won.
Agenda:
Mark your calendar. The meeting opens at 5:00 pm with networking and appetizers. Around 5:45 pm, the program portion of the meeting begins with an introduction from our President including upcoming entrepreneurial events and past NEF Showcase Presenter news. The program continues with our featured Showcase Presenter(s) who are graduates of the NEF coaching process. Depending on the month or otherwise noted, the program includes the engaging NEF Pitch Pit or intriguing topic and panel. The program typically finishes at 7:15 pm with more networking afterwards. Please feel welcome to join us.
Featured Stakeholder: