NEF Celebrates Entrepreneurship - Annual Awards
February 21, 2019
New Enterprise Forum invites anyone interested in entrepreneurship to join us at our monthly Forum to connect with entrepreneurs, investors, service providers and businesses.
The February 2019 meeting is our 33rd birthday party, where we celebrate the entrepreneurial spirit. Join in on the fun as we celebrate entrepreneurialism by awarding the 2018 NEF Entrepreneur of the Year Award. Guess which 2018 NEF Showcase Presenters will take home pitch awards for Best Presentation, Best Technology and Best Business Model. Be a part of coaching, perfecting and connecting at NEF where entrepreneurs rule!
Join us at this meeting to ask questions, keep pace with local entrepreneurs, and connect with people who support the local start-up community.
Guest Presentation
This month we have invited Jeff Mason, Co-CEO of Groundspeed Analytics to be our Guest Presenter. Last February Jeff received NEF 2017 Entrepreneur of the Year Award. Groundspeed closed a $30 million Series-B investment last year. We invited Jeff to tell his story to the entrepreneurial community at this event.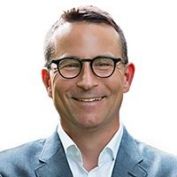 Jeff Mason is the Founder and co-CEO of Groundspeed Analytics. Formed in early 2016, this innovative InsurTech utilizes machine learning to transform unstructured commercial insurance documents into actionable intelligence. By making the process more accurate and efficient, insurance carriers and brokers now have a game-changing tool to advance their information advantage. Groundspeed closed a $30 million Series-B investment from Oak HC/FT in July, 2018. The investment is being deployed to accelerate product development and customer success.

Prior to Groundspeed, Jeff served as Senior Vice President and executive committee member of Chelsea Rhone, an insurance holding company where he led analytics, captive management and all innovation efforts. It was during this time Jeff first caught the entrepreneur bug and founded QAreader.com, an insurtech SaaS company and Evolucent, a risk management consultancy. Jeff learned to code while working at Nickelodeon Animation Studios, helping cartoons like SpongeBob SquarePants and CatDog take shape. (He swears that the cartoon characters created in Pasadena are nothing compared to the characters he's met in insurance.) Jeff holds an MBA from the University of Michigan.
2018 Entrepreneur of the Year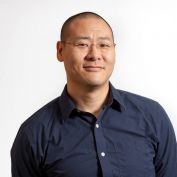 Dug Song, Vice President and General Manager, Cisco and Co-Founder, Duo Security
A leading voice in information security, Dug has a history of building successful products and companies to solve pressing security problems. Prior to launching Duo, Dug spent seven years as founding Chief Security Architect at Arbor Networks, protecting 80 percent of the world's Internet service providers and helping to grow the company to $120M+ annual revenue before its acquisition by Danaher. He also built the first commercial network anomaly detection system, acquired by Check Point Software Technologies.
2018 Rising Star of the Year
Find out who is NEF's "2018 Rising Star of the Year" as we present this newly-created award to celebrate entrepreneurs who are on their way to becoming household names.
2018 NEF Showcase Presenter Awards
Here are the contenders for the 2018 Showcase presenter awards. They worked hard. They all deserve congratulations on their presentations, but only three will be taking home an award for their outstanding efforts.
Advaita Bioinformatics, Sorin Draghici, Founder & CEO
Ascape Audio, Paul Schrems, Founder & CEO
CoPilot Vision Systems, John Gray, Founder & CEO
HLX Engines, Evan Collins, Founder & CEO
Legacy Shave, Mike Gutow, Founder & CEO
Mandy & Pandy, Christopher Lin, Founder & CEO
Pathware (formerly Medkairos), Michael Moore, Founder & CEO
SmileBond, Dr. William C. Vuillemot, Founder & CEO
The winners' names remain secret until show time, even they do not know which award they have won.
Agenda:
Mark your calendar. The meeting opens at 5:00 pm with networking and appetizers. Around 5:45 pm, the program portion of the meeting begins with an introduction from our President including upcoming entrepreneurial events and past NEF Showcase Presenter news. The program continues with our featured Showcase Presenter(s) who are graduates of the NEF coaching process. Depending on the month or otherwise noted, the program includes the engaging NEF Pitch Pit or intriguing topic and panel. The program typically finishes at 7:15 pm with more networking afterwards. Please feel welcome to join us.
Featured Stakeholder: