NEF Pitch Pit and Fireside Chat - Online Event
July 16, 2020
New Enterprise Forum invites anyone interested in entrepreneurship to join us for an ONLINE Forum Meeting.
During this unprecedented time, we want to continue to support our entrepreneurs and give them a chance to connect with the entrepreneurial community, even if it means going VIRTUAL in presenting their ideas and business plans.
We showcase an outstanding team of entrepreneurs who are looking to raise capital for their venture. They have gone through an extensive coaching from our experienced coaches and these founders are eager to present their venture to the entrepreneurial community at this event.
Join us at this ONLINE meeting to ask questions, keep pace with local entrepreneurs, and connect with people who support the local start-up community.
NEF PITCH PIT
Four entrepreneurs will each give a four-minute pitch of their business idea to a panel of investor judges in a "Shark Tank" format. Prototypes and visual aids are encouraged but no Power Point presentations. After each pitch, the judges will give detailed feedback and score the business. At the end of the evening, the person with the highest score will receive a $250 cash prize plus all additional prize money provided by the audience.
The entrepreneurs, selected from a large pool of applicants are:
Brooke Burton, The People's Club. The club is an affordable, accessible, home-away-from-home for young people to learn, engage, and connect.
Faiz Haider, Strapp. A social networking platform that helps you find and connect with students of any skill, interest, or background on campus.
Alyssa Space, ForHerCosmetics. All natural vegan and cruelty free cosmetic line that offers lipstick, lip gloss, mineral highlighter and a human hair lash line - a product and service based brand.
Phillip Sylvester, Virtual Music Ensemble. Our product automatically renders virtual ensembles together for use in both education and non-education based music ensembles.
A panel of three esteemed judges will provide feedback and score the teams. The judges are:
Jason Pliml, Technology Business Consultant, Michigan SBDC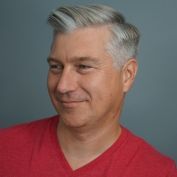 Jason brings extensive entrepreneurial and business coaching experience. He's a self-identified "data nerd" who has owned several profitable businesses, covering an array of niches from virtual business services to fantasy sports software. The common thread through each of his businesses is the practical application of cutting edge technology to gain competitive advantages and operational efficiencies.
Jason holds a BS degree in Computer Science and Mathematics from Lake Superior State University. He has served as a board member for tech companies, industry trade associations, and non-profit organizations. Areas of Expertise include Applied A.I., SaaS business strategy, investor pitch coaching, pricing strategy.
Russell Schindler, P.G., CEO, SampleServe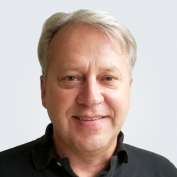 Russell is a serial entrepreneur. His most recent start-up is SampleServe, Inc. a company specializing sample data automation and environmental reporting. He is a Certified Professional Geologist and a graduate of Western Michigan University and holds 7 patents related to groundwater clean-up and environmental sampling.
He is also the founder of a monthly technology meetup group in Traverse City MI called TCNewTech . TCNewTech is an organization that promotes technology entrepreneurship and tries to match technology start-up founders with investors. Russell is an avid sailor and has completed 15 Chicago to Mackinaw races and 7 Port Huron to Mackinaw races and 3 SuperMac races.
'Tember Shea, Invest Detroit Ventures, Portfolio Manager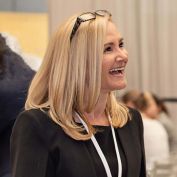 'Tember Shea joined ID Ventures as Portfolio Manager October 2018 and focuses on actively supporting IDV's portfolio companies. ID Ventures is the most active early stage investor in the state and has invested in over 125 Michigan-based companies across multiple sectors. Her role includes monitoring the growth of the IDV portfolio and actively working with IDV's existing companies to help improve their opportunities for success. 'Tember was previously responsible for leading inGAGE™, Inforum's strategy to position Michigan as the Midwest hub for high-growth women entrepreneurs. 'Tember led Inforum's statewide membership cultivation and engagement strategy for more than 2,000 members and 80 companies.
Passionate about strengthening and diversifying the entrepreneurial eco-system in Southeast Michigan, 'Tember utilizes her skills, experience and network to transform and connect the community. She attended Central Michigan University and the Venture Capital Institute. She serves on the board of the New Enterprise Forum (NEF) and is a member of the Venture Capital Platform Community.
ANGEL INVESTING IN MICHIGAN
Join us for a fireside chat with Skip Simms. Skip will give us a short presentation on State of Angel Funding in Michigan. Then he will join us for a fireside chat and audience questions. Join us and come prepared with your questions.
"Skip" Simms, Senior Vice President, Ann Arbor SPARK and Managing Member, Michigan Angel Fund

As Senior Vice President of Ann Arbor SPARK, Skip works with technology start-up and early stage companies. He focuses on preparing start-ups for equity fund raising. He is the Managing Member of the for-profit Michigan Angel Fund which invests in Michigan based technology companies that are capital efficient. The Michigan Angel Fund is the state's largest angel group with 140 high net worth individuals looking for an above average return while helping grow and diversify the state's economy.
Skip has been successful in raising over $26 million in grants through the states 21st Century Jobs Fund program for the Michigan Pre-Seed Capital Fund. This program provided very early stage start-ups with small loans and matching investments of up to $250,000. Skip has 29 years of experience serving in management positions at several television stations around the country. His last position was President and General Manager of a Charter Fox affiliate in Indiana owned by Ralph Wilson Enterprises. During his time there, he started the markets first independent news operation and directed the network affiliation switch to CBS.
In 2018 he was recognized in the first annual dBusiness magazine list of Detroit's 500 most powerful people. Skip participates on both profit and non-profit boards, and was a founding member of the Michigan Venture Capital Association.
Mark your calendar. The webinar meeting starts at 4:00 PM and will end at 5:30 PM.
The event is FREE. Registration is required.
Check registration confirmation email. You will receive one click Zoom link to join the online meeting. Make sure to download free Zoom Client App prior to joining the meeting.
Forward this invitation on to your colleagues or share via Facebook, Twitter and LinkedIn!
Contact us at info@newenterpriseforum.org for any questions.
Featured Stakeholder: