NEF Showcase Presentation and Panel Discussion
June 20, 2019
SHOWCASE PRESENTATION
We showcase an outstanding team of entrepreneurs who are looking to raise capital for their venture. They have gone through an extensive coaching from our experienced coaches and these founders are eager to present their venture to the entrepreneurial community at this event. They would greatly appreciate your feedback, insights and encouragement. You will also learn a few tips and techniques in sharpening your own pitch for your venture.
This event gives the start-up the opportunity to practice presenting to investors and others interested in the Detroit Area entrepreneurial community. Each presentation will reflect NEF training on what is important to communicate and what not to do. They would greatly appreciate your feedback, insights and encouragement. You will also learn a few tips and techniques in sharpening your own pitch for your venture.
Join us at this meeting to ask questions, keep pace with local entrepreneurs, and connect with people who support the local start-up community.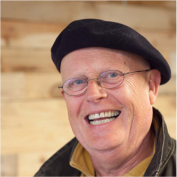 Francis Glorie, CEO. EagleView Imaging, Inc. ("EagleView"), is a Michigan company developing state of the art imaging technologies for doctors, surgeons and other medical specialists. Our first product, a 3D augmented reality (AR), ergonomic desktop surgical planning system will make complex neurosurgery intuitive and precise at an affordable cost.
In more than 40 years of executive leadership and technology startups, Francis has played critical roles in seven startups, four large-scale turnarounds and three large financial exits and post-merger restructurings in the IT and MedTech sectors. Throughout, he gained a reputation as a skilled strategist, negotiator and international business developer, driving partnerships and large transactions. Francis is currently the Co-founder and CEO of EagleView Imaging, Inc., a medical imaging early stage company. He is also a board member at New Enterprise Forum in Ann Arbor
PANEL DISCUSSION: BUILDING A TEAM AT AN EARLY STAGE (BEFORE YOU GET FUNDING)
In this month's forum we have a panel of experts who will guide you through understanding importance of building a great team for your startup before you get funding. Building a solid team for a startup is extremely important. Generally, founders begin with sharing roles as CEO, CTO and CMO in early stages. The question always how do you build a team prior to getting any funding.
This enlightening panel discussion, from entrepreneurs and investors who have gone through this journey and are eager to share their experiences, will be ideal for you and will assist you with making your company venture-ready. Come and learn about the challenges, the opportunities and the strategies in building an effective team for your venture.
We hope that this will be of greater interest and value to founders and it will be a dynamic discussion between investors, founders and the audience.
Panel:
We have an outstanding panel of investors and entrepreneurs.
Linda M. Fingerle, CPA, MBA - President and Managing Director, Tappan Hill Ventures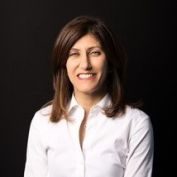 Linda brings over 25 years of business and finance experience to the Tappan Hill Team including eight years in Venture Capital serving as CFO and Principal of EDF Ventures in Ann Arbor, Michigan. While at EDF, she served as a board member and acting CFO for a tech start-up internet technology company. She was also board observer and managed EDF's operations.
Linda served on the board and was Audit Committee Chair for Aastrom Biosciences, Inc. (NASDAQ: ASTM) a Michigan based biotech. She also provided strategic & financial consulting to an Ann Arbor based biotech start-up culminating in a successful exit in 2009. Prior to EDF, Linda was a Group Operating President for MascoTech, Inc., a Michigan based Manufacturing Corporation. Linda was active in MascoTech's robust M & A program as well as oversight responsibilities for several operating units. Prior to MascoTech, Linda was a Group Operating Vice-President with TriMas Corporation, an Ann Arbor-based industrial proprietary products manufacturer, and a key member of TriMas's strategic acquisition team and played a key role in expanding TriMas's growth & profitability via acquisitions. TriMas was acquired by MascoTech, Inc. at a purchase price of $1.4 billion representing 10 times EBITDA. Previously, she was a Senior Audit Manager at Arthur Andersen & Co., where she performed due diligence for financings and acquisitions for early stage public and private companies. Linda earned her MBA from the University of Michigan in Ann Arbor, and a BA in Accounting from Michigan State University (CPA in the State of Michigan).
David J. Morin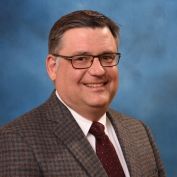 Dave Morin is a serial entrepreneur, intrapreneur, angel investor and technology executive having co-founded, led or managed innovation for numerous companies for over 25 years.Dave's hands-on experience in entrepreneurship, innovation and early stage investing provides unique insights for the organizations he leads and works with.
Currently, Dave is involved with numerous technology firms.He is a co-founder and executive of Impellia, a human performance data analytics company, a co-founder and Chairman of Mountain Pass Solutions, a provider of faculty affairs workflow technology, a board member of AlertWatch, a healthcare analytics firm, the Director of Tappan Hill Ventures, an angel investment fund. Prior to Impellia, Dave was the Co-Founder and CEO of Cielo MedSolutions LLC, an Ann Arbor, MI-based health care technology organization that was acquired by The Advisory Board Company (Washington DC) and the Vice President at HomeTown Communications Network, a publisher of over 70 newspapers and over 25 phone directories in Southeast Michigan and the greater Cincinnati area that was acquired by Gannett in 2005.Prior to these positions, Dave was involved in other Michigan and East Coast-based technology and consulting firms in numerous industries. Dave is a frequent speaker, both nationally and internationally, on entrepreneurship and on the use of technology in healthcare. He is also actively engaged in community-based social entrepreneurship for a variety of Detroit-area organizations and causes and is the Vice Chair of Samaritas, one of the largest non-profit organizations in Michigan providing communities of service.
Thomas S. Vaughn, Esq, Dykema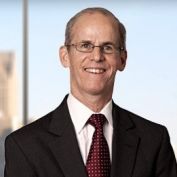 Thomas S. Vaughn, Esq., Member, Dykema Gossett PLLC, practices as part of the firm's Corporate Finance Practice Group. He is Co-Leader of Dykema's Mergers and Acquisition Group, Mr. Vaughn's practice focuses primarily on mergers and acquisitions, public company securities compliance and private placements of securities involving institutional, venture capital and private investors, with a focus on companies involved in automotive and emerging technologies. His clients range from start-up companies to middle to market companies. He counsels public and non-public companies on issues surrounding raising capital, mergers; stock purchases; asset acquisitions; commercial loan financings; board of director meetings and general board relations; stock-based employee benefits plans; anti-takeover defense mechanisms; joint ventures; and the drafting and negotiation of a broad array of business agreements.
Mr. Vaughn has led Dykema's Annual M&A Outlook Survey for all fourteen years of its publication. He frequently speaks and authors articles on merger and acquisition matters. Mr. Vaughn has served on the Board of Association of Corporate Growth, Detroit Chapter, since 2017. Mr. Vaughn earned a B.S. B.A. from Georgetown University and a J.D. from Georgetown University Law Center. He was named as "Lawyer of the Year" in Securities/Capital Markets Law by The Best Lawyers in America® in 2019. Copyright 2015 by Woodward/White, Inc., Aiken SC. He has been recognized in The Best Lawyers in America® 2007-2019 for Corporate Law and Securities/Capital Markets Law (Copyright 2011 by Woodward/White, Inc., Aiken, SC).
Moderator:
Kristin Welch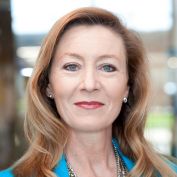 Kristin Welch is a veteran of the mobility ecosystem both in Southeast Michigan and beyond. For two and a half years, she helped lead the ride sharing startup SPLT (Techstars Mobility '15) through growth, globalization and then acquisition by Robert Bosch GmbH in February of 2018. Subsequently, has been an Advisor and Strategist for numerous startups, including the autonomous delivery vehicle company Bedestrian. Bedestrian unveiled its first delivery bot to much acclaim at this year's North American International Auto Show in Detroit. Parkofon, based in Washington D.C., is a next-generation parking solution and another company she's mentored in the mobility space. Kristin coaches founders through the New Enterprise Forum (NEF), works on the organizing committee for the Global Automotive & Mobility Innovation Challenge (GAMIC) and judges multiple pitch competitions nationwide.
Prior to startups, Kristin held international roles at the consulting and financial firm Deloitte. Having received a B.A. in Accounting, she spent 15+ years at Deloitte, including leading global teams in Boston, Zurich, London and New York City. In 2015, she obtained an Executive MBA from the Ross School of Business. Kristin now enjoys working with Ford X, Ford Motor Company's venture incubator, to validate new mobility ventures and business models and to help shape the future of transportation.
Agenda:
Mark your calendar. The meeting opens at 5:00 pm with networking and appetizers. Around 5:45 pm, the program portion of the meeting begins with an introduction from our President including upcoming entrepreneurial events and past NEF Showcase Presenter news. The program continues with our featured Showcase Presenter(s) who are graduates of the NEF coaching process. Depending on the month or otherwise noted, the program includes the engaging NEF Pitch Pit or intriguing topic and panel. The program typically finishes at 7:15 pm with more networking afterwards. Please feel welcome to join us.
The event is FREE. Registration is not required but recommended for planning purposes.
Featured Stakeholder: