NEF Showcase Presentation and Panel Discussion
September 19, 2019
SHOWCASE PRESENTATION
We showcase an outstanding team of entrepreneurs who are looking to raise capital for their venture. They have gone through extensive coaching from our experienced coaches and these founders are eager to present their venture to the entrepreneurial community at this event. They would greatly appreciate your feedback, insights and encouragement. You will also learn a few tips and techniques in sharpening your own pitch for your venture.
This event gives the start-up the opportunity to practice presenting to investors and others interested in the Detroit Area entrepreneurial community. Each presentation will reflect NEF training on what is important to communicate and what not to do.
Join us at this meeting to ask questions, keep pace with local entrepreneurs, and connect with people who support the local start-up community.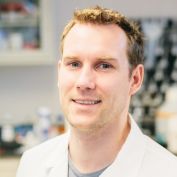 Kevin Hagedorn, Ph. D., President. Life Magnetics manufactures products for processing, storage, and transport of RNA. RNA testing accounts for 40% molecular testing in medical diagnostic labs and research labs, but it's a difficult molecule to work with. Unlike DNA, which is stable for hundreds of years, RNA is stable for only 28 minutes. RNA shipping and transport is set to become a major obstacle for biopharma as RNA drugs and RNA diagnostics are predicted to be two of the biggest growth sectors. The company has the best solution to date for this 40-year-old problem with NASA proposing to use the product on a mission to the International Space Station in 2020.
Kevin is a materials scientist with nine issued patents and seven peer reviewed publications. His expertise is using physics simulations to design materials, devices, and products. He's applied this expertise to a diverse range of problems including the design of solar cells, laser cutting and welding equipment, and now to the transport and storage of RNA for diagnostic and therapeutic applications. He's won two small business grants from the National Science Foundation to develop the product.
PANEL DISCUSSION: RAISING MONEY LOCALLY: CURRENT TRENDS AND OPPORTUNITIES
In addition, we have a panel of experts who will guide you through current trends in funding, especially funding the early stage deals.
Have you ever wondered what the right steps are to raise startup capital? When you feel "Doomed, Frustrated" and continue to seek funding deals, you don't see too many options. Our experienced panel will 'tell all' the ins and outs of the funding opportunities and challenges in the deal process in this don't miss panel discussion.
We intend to discuss various options available to raise money for your startup. In this month's forum, we want to focus on what founders can do to raise startup capital above and beyond traditional sources of investments. We hope that this will be of greater interest and value to founders and it will be a dynamic discussion between investors, founders and the audience.
Panelists: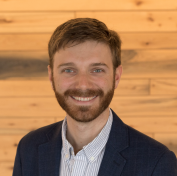 Rob Burnett, Business Development Team, Netcapital, Boston, MA
Rob Burnett is an entrepreneur and member of the business development team at Netcapital. A graduate of the University of Michigan Law School, Rob has been at various times a founder, student startup attorney, Techstars associate, and venture capital associate. He has worked with over 50 companies helping them prepare for fundraising and close investors. In his current role at Netcapital, Rob helps companies of all sizes take advantage of the JOBS Act to raise capital and build a loyal community.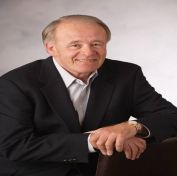 Ray Waters, President, Detroit Development Fund and Managing Director, Detroit Community Loan Fund, Detroit, MI
Ray Waters has been involved with DDF and the DCLF for the past 13 years. DDF and the DCLF provide growth capital to businesses in Detroit. DDF has grown from a $2 million in loan capability to managing $23 million loan capital. Since inception DDF has loaned and invested $35 million dollars to Detroit companies and projects. Ray provides strategic direction and overall management of DDF, including planning, fund-raising, supervising staff, reporting to the Board of Directors, and meeting with all external investors.
Prior to his involvement with the DDF, he was a Managing Partner of BBC Ventures. From 1990 – 1999, he served as President of Horizon BIDCO Investment Company, a mezzanine venture fund providing growth capital for companies in Southeastern Michigan. His business career also includes over 20 years experience as CEO and owner of three profitable growth companies, two of which were start up ventures. He served on the Small Business Advisory Board for the Federal Reserve Bank of Chicago. He has also served on the National Advertising and Franchise Committee of the Hertz Corporation, and the National Distributor Board of the Adolph Coors Company. Mr. Waters has been highly involved in local business communities and organizations.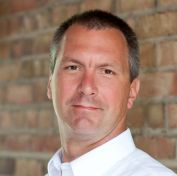 Kevin Wittrup, Venture Partner, RSVP Capital, Bloomfield Hills, MI
As an early stage entrepreneur and venture partner at RSVP Capital, Kevin has been a key operator in several early stage and technology commercialization ventures, most recently BIOVIGIL Hygiene Technologies. As the co-founder and CEO of BIOVIGIL from 2011-2017, Kevin led the effort to commercialize a sophisticated healthcare technology product and build a team that operationalized the diverse aspects of the business including product development, cloud data applications, installation and maintenance services, clinical implementation and support services, and manufacturing. Kevin is also an active member of the managing board at Advanced Battery Concepts. ABC is a battery technology company based in Claire, MI. that has developed a disruptive bipolar battery technology. Kevin holds an MBA from the Ross School of Business at the University of Michigan and a MS in Mechanical Engineering from Michigan Technological University.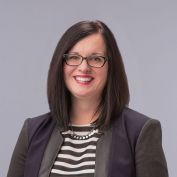 Christina York, Founder and CEO of SpellBound, Ann Arbor, MI
SpellBound is an Ann Arbor-based technology startup that is anchoring the $95Bn augmented reality industry in the Midwest. SpellBound is a therapeutic tool that uses augmented reality technology to calm children before medical procedures and increase their cooperation with treatment. SpellBound's 3D experiences are being used in top-tier pediatric hospitals to distract during painful procedures and encourage motor skill rehabilitation, reducing trauma for children and cost of care for hospitals.
Christina comes from a user experience background and spent 15 years designing technology solutions for health care and higher ed, building high-performing teams and managing 7-figure budgets. She holds a B.Sc. in Biochemistry and a Master's in Information Science and is active in the STEM movement in southeastern Michigan.
Moderator: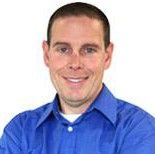 Bill Mayer, Vice President, Entrepreneurial Services, Spark, Ann Arbor, MI
Bill Mayer has founded and exited multiple start-ups in the technology and finance sectors. His areas of expertise are in finance, securities and quantitative analysis. He has founded and worked with numerous businesses covering a broad range of industry sectors, ranging from start-up ventures through Fortune 500 companies. Client engagements have covered a broad range of services including market strategy, portfolio structure, and the IPO process. Bill has managed over $125 million in client assets.
Areas of specialty are financial modeling, pricing strategies, the process of private and public equity securitization, management of business assets, and fundraising. He has extensive experience in creating financial models, business valuations, and capitalization tables, as well as navigating advanced business tax issues and the complex issues surrounding securitization. This allows Bill to effectively position clients from an investor's viewpoint in order to maximize a venture's ability to receive funding. Bill has held multiple securities broker licenses for over ten years. This positions him to facilitate the placement of capital directly. Bill holds a Bachelors of Business Administration from the University of Michigan.
Agenda:
Mark your calendar. The meeting opens at 5:00 pm with networking and appetizers. Around 5:45 pm, the program portion of the meeting begins with an introduction from our President including upcoming entrepreneurial events and past NEF Showcase Presenter news. The program continues with our featured Showcase Presenter(s) who are graduates of the NEF coaching process. Depending on the month or otherwise noted, the program includes the engaging NEF Pitch Pit or intriguing topic and panel. The program typically finishes at 7:15 pm with more networking afterwards. Please feel welcome to join us.
The event is FREE. Registration is not required but recommended for planning purposes.
Featured Stakeholder: