NEF Showcase Presentation and Panel Discussion - Online Event
September 17, 2020
Showcase Presentation
MODUS

Ali Alhimiri, MD is the Principal Founder of MODUS and is a Physical Medicine & Rehabilitation Physician who has been providing cost-effective, high quality care to thousands of patients in Southeast Michigan since 2002. His experience in treating patients with pain led directly to the development of MODUS, a digital health platform that improves patient access to evidence-based care, enables employers to implement value-based contracting technology, and rewards physicians for positive outcomes.
Panel Discussion - "Selling and Marketing in the Year of the Pandemic"
A panel of experts will discuss how entrepreneurs are responding to the unusual conditions of the COVID-19 pandemic. Chief Marketing Officers, Sales Directors and CEOs will share their perspectives on operating in a virtual world and explain the B2B sales and marketing strategies they are deploying to meet the unique challenges of acquiring new customers in the midst of lockdown orders, an economic crisis and a public health emergency.
Panelists: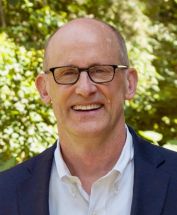 Mike Klein is CEO of Genomenon, a genomic health IT company that keeps pace with the constant advancements made in genomics and connects that research to patient DNA to help diagnose and treat patients with rare and inherited genetic diseases. With over 25 years of developing, building and growing 4 different high tech companies, Mike raised over $50M in capital and had several successful investor exits.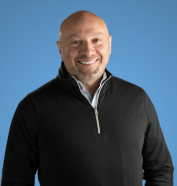 Raffaele Mautone is CEO and Founder of AaDya, a Detroit-based startup founded in 2019 to provide smart, simple and effective cybersecurity solutions to small and medium sized businesses. Raffaele's strategic thinking and effective leadership have been instrumental and paramount in his career as an IT, Sales and Operations professional. His extensive experience in the IT and Security industry serves as the platform of Aadya. His consistent record of leading teams through successful acquisitions, strategic planning and implementation and deploying large, multi-tiered complex programs has served companies such as Duo, FireEye, McAfee and Dell. Raffaele also has experience in implementing marketing and sales strategies positioning companies for future growth and deploying applications and business process improvements to assist with bookings, leads and new go-to-market programs.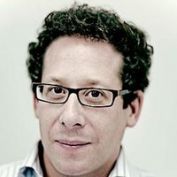 Mark Shalinsky, Ph.D., is a data scientist who now focuses on sales and revenue operations. As the fifth employee at Duo Security, Mark built the inside sales infrastructure and kicked off sales operations. Following his tenure at Duo, Mark built out a similar infrastructure at FatStax, a sales enablement company acquired by BigTinCan. By day Mark works as the Director of Inside Sales and Sales Operations at SkySync; by night, Mark shares insights with small and medium-sized companies that are struggling with their sales and revenue operations.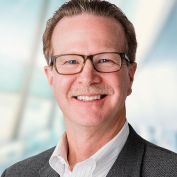 Bill Taylor is a Fractional Chief Marketing Officer with Chief Outsiders, a firm of 70+ Fractional Chief Marketing Officers. Bill applies his passion for technology to helping technology CEOs achieve profitable, sustainable growth. Over the last 35 years Bill has had roles as a corporate CMO, VP of Sales, and Strategy Executive with companies ranging from early stage startups to multi-billion-dollar businesses. At Chief Outsiders he helps companies find their growth engines through a strategic planning process and go-to-market plans that bring the strategy to life.
Moderator: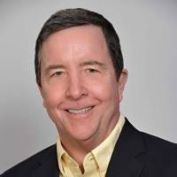 Paul Henchey is Vice President of the New Enterprise Forum as well as a consultant to healthcare software companies, providing expertise in strategic product marketing, software product management, content marketing, software design and strategic product planning. His management experience spans both Fortune 20 companies and small start-ups. Paul has a successful track record in helping companies of all sizes launch new software products and grow new revenue streams.
ABOUT
New Enterprise Forum invites anyone interested in entrepreneurship to join us for an ONLINE Forum Meeting.
We will showcase an outstanding team of entrepreneurs who are looking to raise capital for their venture. They have gone through an extensive coaching from our experienced coaches and these founders are eager to present their venture to the entrepreneurial community at this event.
This event gives the start-up the opportunity to practice presenting to investors and others interested in the Detroit Area entrepreneurial community. Each presentation will reflect NEF training on what is important to communicate and what not to do. They would greatly appreciate your feedback, insights and encouragement. You will also learn a few tips and techniques in sharpening your own pitch for your venture.
Make plans to join us at this ONLINE meeting to ask questions, keep pace with local entrepreneurs, and connect with people who support the local start-up community.
The ONLINE ONLY meeting opens at 4:00 pm and will end at 5:30 PM.
Registration is required in order to obtain access to the online meeting. In your registration confirmation email, you will receive Zoom meeting link and password to join the meeting.
Featured Stakeholder: