NEF Showcase Presentation and Pitch Pit
March 21, 2019, 5:00 pm
SHOWCASE PRESENTATION
We showcase an outstanding team of entrepreneurs who are looking to raise capital for their venture. They have gone through an extensive coaching from our experienced coaches and these founders are eager to present their venture to the entrepreneurial community at this event.
This event gives the start-up the opportunity to practice presenting to investors and others interested in the Detroit Area entrepreneurial community. Each presentation will reflect NEF training on what is important to communicate and what not to do. They would greatly appreciate your feedback, insights and encouragement. You will also learn a few tips and techniques in sharpening your own pitch for your venture.
Join us at this meeting to ask questions, keep pace with local entrepreneurs, and connect with people who support the local start-up community.
GIGGSO
Ravi Venugopla, CEO and Founder
Ravi is a serial entrepreneur, innovator and data evangelist. He specializes in Big data, AI/ML and Data engineering. Ravi has vertical experience for more than two decades in Finance, Automotive & Retail business areas. Ravi has successfully completed two exits. Giggso is his third venture.
Giggso is an integrated big data platform to manage collaboration tools and business apps, with cross-platform search, engagement incentives, and actionable insights. Giggso is available on saas or customized for the enterprise with their business and security needs.
NEF Pitch Pit
Four entrepreneurs will each give a four-minute pitch of their business idea to a panel of investor judges in a "Shark Tank" format. Prototypes and visual aids are encouraged but no Power Point presentations. After each pitch, the judges will give detailed feedback and score the business. At the end of the evening, the person with the highest score will receive a $100 cash prize plus all additional prize money provided by the audience.
Our Pitch Pit participants will be:
Assam Alzookery, Intvo. INTVO uses behavioral artificial intelligence (AI) to break through the boundaries of autonomous vehicle technology and improve safety. INTVO combines advanced vision systems with a complex and robust data set to bring true understanding of human behavior to the road.
Luke Donahue, Greek Loans. Greek Loans is a peer-to-peer lending platform for members of Greek systems. The platform raises funds from local alumni associations to invest in the futures of their undergraduate membership.
Sharen Eddings, Codewithsharen LLC. Codewithsharen teaches coding to teachers so that teachers can teach their Students. Codewithsharen offers effective, low-cost STEM courses via our Software as a Service (SaaS) STEM E-Learning software.
Anjan Saha, Deooxylytics, LLC. Our software solution is a diabetes-focused standalone bedside clinical-decision support tool that can integrate, weigh, and quantify sources of heterogeneity in therapeutic responses to produce personalized, clinically actionable recommendations that will optimize outcomes benefits for patients evaluated with this tool.
Our Pitch Pit judges will be:
A panel of three esteemed judges will provide feedback and score the teams.
Dave Repp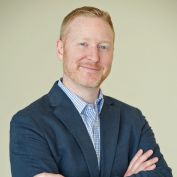 Dave focuses on the creation of life science start-up companies and business opportunities based on technologies discovered and developed at the University of Michigan. He has over 15 years of experience in research commercialization, new venture creation, and business consulting in the life sciences and high tech industries.
Before joining the Venture Center, Dave was President and COO of Gema Diagnostics, a venture-backed molecular diagnostics company seeking to improve clinical outcomes in in vitro fertilization. Prior to Gema, he was a founder and Vice President of University of Michigan spin-out, Avidimer Therapeutics. He consulted at ANGLE Technology, a venture investment and management consulting firm focused on life sciences and high tech opportunities in the US and UK, and Deloitte Consulting where he was on the Strategic Advisory Team for the firm's High Tech Industry Practice.
Dave earned his MBA (Samuel Zell Scholar) from the Stephen M. Ross School of Business at the University of Michigan and BS and MS degrees in Mechanical Engineering from the University of Michigan.
Melanie de Vries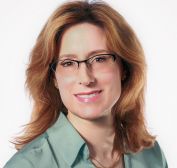 As a member of the Michigan SBDC TechTeam, Melanie advises advanced technology founders and executives on strategic business planning, market analysis and positioning, customer discovery, go-to-market strategies, marketing and sales, brand development, and partner and customer management.
Melanie's experience includes over a decade as a growth consultant for companies ranging from start-ups to Fortune 500 and serving as CEO with edtech/fintech start-ups Kidtelligent and PaymentScholar. She was also the senior marketing officer for Deloitte & Touche/Deloitte Consulting, The Learning Care Group and ForeSee Results. Melanie is a graduate of The University of Michigan. She lives with her husband and two daughters in Ann Arbor.
Warren Galloway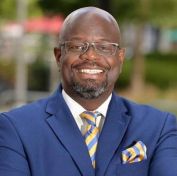 Warren S. Galloway, Jr., owner of Warren Galloway & Associates LLC, has more than 14 years of executive level banking and 20 years of small business experience, working in many capacities with nonprofit groups, individuals, and businesses. Mr. Galloway has served in key positions at some of the largest national and regional financial institutions in the United States—among them E*TRADE Bank, Charter One Bank (now known as Citizens Bank), Standard Federal Bank (now known as Bank of America), and NBD Bank (now known as Chase Bank)—holding a number of posts in Regulatory Affairs, Compliance, Community Reinvestment (CRA), Community Development, Personal and Mortgage Lending, Investments, Small Business Lending, and Retail Branch Operations.
Mr. Galloway earned a B.S. in Marketing/Business Administration from Central Michigan University, as well as a J.D. from Western Michigan University Cooley Law School.
Mark your calendar. The meeting opens at 5:00 pm with networking and appetizers. Around 5:45 pm, the program portion of the meeting begins with an introduction from our President including upcoming entrepreneurial events and past NEF Showcase Presenter news. The program continues with our featured Showcase Presenter(s) who are graduates of the NEF coaching process. Depending on the month or otherwise noted, the program includes the engaging NEF Pitch Pit or intriguing topic and panel. The program typically finishes at 7:15 pm with more networking afterwards. Please feel welcome to join us.
The event is FREE. Registration is not required but recommended for planning purposes.
Featured Stakeholder: