NEF Showcase Presentation and Pitch Pit
January 24, 2019
SHOWCASE PRESENTATION
We showcase an outstanding team of entrepreneurs who are looking to raise capital for their venture. They have gone through an extensive coaching from our experienced coaches and these founders are eager to present their venture to the entrepreneurial community at this event.
This event gives the start-up the opportunity to practice presenting to investors and others interested in the Detroit Area entrepreneurial community. Each presentation will reflect NEF training on what is important to communicate and what not to do. They would greatly appreciate your feedback, insights, and encouragement. You will also learn a few tips and techniques in sharpening your own pitch for your venture.
Join us at this meeting to ask questions, keep pace with local entrepreneurs, and connect with people who support the local start-up community.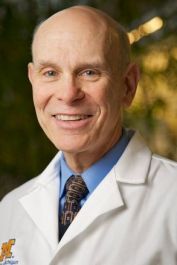 David F. Keren, MD., CEO/Chair of the Board: As a senior clinical pathologist, Dr. Keren served 22 years at the helm of Warde Medical Laboratory. In addition, Dr. Keren has many years of leadership experience at the University of Michigan including Director of the Clinical Laboratories and Chair of the Molecular Test Committee. He also has held leadership positions on several non-profit professional boards including serving as President of the American Board of Pathology. Dr. Keren provides experienced and capable leadership to InheRET.
InheRET, Inc. is a startup SaaS company from the University of Michigan to develop decision support software to identify patients at increased risk for hereditary diseases, increasing patient access to preventative care.
NEF Pitch Pit
Three entrepreneurs will each give a four-minute pitch of their business idea to a panel of investor judges in a "Shark Tank" format. Prototypes and visual aids are encouraged but no PowerPoint presentations. After each pitch, the judges will give detailed feedback and score the business. At the end of the evening, the person with the highest score will receive a $100 cash prize plus all additional prize money provided by the audience.
Our Pitch Pit participants will be:
Michael Diaz, Retrospect
Retrospect is a real-time risk monitoring system for vehicles.
Braden Shugarman, Shugarman Surgical Innovations
Braden and his grandfather have created an eyelid speculum for medical procedures.
Rutooj Deshpande, Vidyut Wheels
Vidyut Wheels is an extended range electric two-wheeler startup for the Indian market.
Our Pitch Pit Judges are:
Diane Bouis
As the Innovation Program Manager at the Office of Tech Transfer Venture Accelerator, Diane's role is to bridge the gap between academic science and entrepreneurship, working closely with faculty founders, industry mentors and the broader entrepreneurial ecosystem inside and outside the university to identify and leverage the resources for startups to thrive.
Prior to this role she practiced and taught Lean Startup principles and intrapreneurship in Fortune 1-50 companies as an innovation consultant with the Inovo Group. In her spare time, Diane co-founded and -ran a local non-profit healthcare hackathon, Ann Arbor Health Hacks (A2H2), an experience that developed her knowledge and passion for the Southeast Michigan entrepreneurial ecosystem.
David Dusseau
David is a seasoned entrepreneur with over three decades of experience launching, building, and growing new ventures and initiatives around innovative offerings in high-tech, clean energy, and consumer goods. Mr. Dusseau, a Michigan native, began his career in the heart of Silicon Valley after studying Electrical Engineering at UCLA and a short career in the US Navy as a Cryptology Specialist.
His career has included starting two non-profits and four commercial ventures, driving market development initiatives in the Pacific Northwest and Mid-Atlantic regions to promote the adoption of advanced energy technologies, coaching and mentoring dozens of early-stage companies, and launching the first Impact Venture and Certified B Corp out of the University of Virginia addressing the global clean water epidemic.

Kristin Kolodge
Kristin is Executive Director of Driver Interaction and Human Machine Interface (HMI) at J.D. Power. She is responsible for establishing a new HMI practice at the company.
Prior to joining J.D. Power in 2014, Ms. Kolodge was senior manager of HMI and ergonomics at Fiat Chrysler. She spent the majority of her 18 years at the company developing automotive features that enhance the customer interface by optimizing ergonomics, intuitiveness, and usability.
Ms. Kolodge received a bachelor's degree in mechanical engineering from Michigan Technological University and a master's degree in engineering management from the University of Michigan.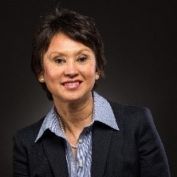 Alicia Torres
Most recently, Alicia was Chief Financial Officer & Senior VP of New Ventures for Altarum Institute, a healthcare research firm, where, for five years, she was in charge of the corporate infrastructure departments and the for-profit new ventures. Alicia has founded two healthcare technology companies: Rosebud Solutions, a software firm focused on process improvement solutions and Payformance Solutions, a value-based reimbursement service provider.
Alicia also has global healthcare experience as she was the Global Healthcare Practice Leader for Zebra Technologies, a global manufacturer and distributor of barcode platforms with locations in 50 countries, over 10,000 channel partners, and generating $3.7B in global sales.
Mark your calendar. The meeting opens at 5:00 pm with networking and appetizers. Around 5:45 pm, the program portion of the meeting begins with an introduction from our President including upcoming entrepreneurial events and past NEF Showcase Presenter news. The program continues with our featured Showcase Presenter(s) who are graduates of the NEF coaching process. Depending on the month or otherwise noted, the program includes the engaging NEF Pitch Pit or intriguing topic and panel. The program typically finishes at 7:15 pm with more networking afterward. Please feel welcome to join us.
Featured Stakeholder: