NEF Showcase Presentation and Pitch Pit
May 16, 2019
PAST PRESENTER UPDATE
We showcase an outstanding team of entrepreneurs who are looking to raise capital for their venture. They have gone through an extensive coaching from our experienced coaches and these founders are eager to present their venture to the entrepreneurial community at this event.
This event gives the start-up the opportunity to practice presenting to investors and others interested in the Detroit Area entrepreneurial community. Each presentation will reflect NEF training on what is important to communicate and what not to do. They would greatly appreciate your feedback, insights and encouragement. You will also learn a few tips and techniques in sharpening your own pitch for your venture.
Join us at this meeting to ask questions, keep pace with local entrepreneurs, and connect with people who support the local start-up community.
This month Carrot Pass will present their story and give us an update since they initially presented in May 2017 as NEF Showcase Presenter.
Carrot Pass
Michael Antaran, Founder and CEO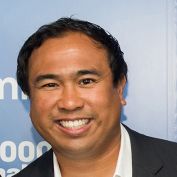 CARROT is a mobile health & wellness program that motivates participants on an individual level. Its proprietary algorithm allows members to compete equally for rewards, providing instant gratification for meeting personalized goals. CARROT's easy-to-manage program delivers three times the engagement at one-sixth the cost of traditional fitness initiatives.
Michael Antaran is the Founder and CEO of Marvel Apps, an independent software company based in Royal Oak. A lifelong Metro Detroiter, Michael earned degrees from Wayne State and Central Michigan before spending 15 years as a powertrain engineer with Chrysler and General Motors. Michael took the lessons learned in the auto industry - primarily, a focus on customer experience - to successfully guide his own company.
Since 2008, Marvel Apps has specialized in creating fun, engaging mobile games - and in January 2016, they gamified health and wellness with an innovative program called "CARROT".
NEF Pitch Pit
Four entrepreneurs will each give a four-minute pitch of their business idea to a panel of investor judges in a "Shark Tank" format. Prototypes and visual aids are encouraged but no Power Point presentations. After each pitch, the judges will give detailed feedback and score the business. At the end of the evening, the person with the highest score will receive a $100 cash prize plus all additional prize money provided by the audience.
The four entrepreneurs, selected from a large pool of applicants are:
Lilly DeRamos, Creation House. Creation House is a costume shop, where you can gather all of your costume needs and it would be a one stop shop for cosplayers.
Sushanta Das, AVSENTRIC. An Autonomous Vehicle neighborhood watch system.
Heather Martel, ProjectFRED. A revolutionary new way of buying, selling, investing and managing commercial real estate.
Andrew M. K. Nassief, Stark Drones Corporation. A more cost efficient infrastructure system that utilizes proprietary research to change the way wireless signaling, energy consumption, etc. is distributed.
A panel of three esteemed judges will provide feedback and score the teams.
Agenda:
Mark your calendar. The meeting opens at 5:00 pm with networking and appetizers. Around 5:45 pm, the program portion of the meeting begins with an introduction from our President including upcoming entrepreneurial events and past NEF Showcase Presenter news. The program continues with our featured Showcase Presenter(s) who are graduates of the NEF coaching process. Depending on the month or otherwise noted, the program includes the engaging NEF Pitch Pit or intriguing topic and panel. The program typically finishes at 7:15 pm with more networking afterwards. Please feel welcome to join us.
The event is FREE. Registration is not required but recommended for planning purposes.
Featured Stakeholder: