NEF Showcase Presentation and Pitch Pit
July 25, 2019
SHOWCASE PRESENTER
We showcase an outstanding team of entrepreneurs who are looking to raise capital for their venture. They have gone through an extensive coaching from our experienced coaches and these founders are eager to present their venture to the entrepreneurial community at this event.
This event gives the start-up the opportunity to practice presenting to investors and others interested in the Detroit Area entrepreneurial community. Each presentation will reflect NEF training on what is important to communicate and what not to do. They would greatly appreciate your feedback, insights and encouragement. You will also learn a few tips and techniques in sharpening your own pitch for your venture.
Join us at this meeting to ask questions, keep pace with local entrepreneurs, and connect with people who support the local start-up community.

Robert A. Oklejas, President and Co-Founder. eScapes Network LLC is a Michigan company that has developed, patented, and produces Therapeutic Relaxation Television whose purpose is to provide anti-stress and anti-anxiety entertainment to both public and private networks. Our first private network product, Relaxation Dental TV has been endorsed by five state dental associations and is now enjoyed by nearly 600 dentists, their staff, and thousands of patients. These Private Television Networks are monetized by Verizon Media's programmatic advertising platform.
After graduating from college in 1970 Robert enlisted in the US Navy and served in the Vietnam War. Spending nearly four years on an ammunition ship introduced him to the world of power machines and electro hydraulics, so after service he entered the power plant construction industry where his career in that industry culminated with the supervision of the installation of all machine components of the Enrico Fermi Atomic Power Plant. During those years, he and his brother Eli developed and patented several hydraulic pump and turbine devices for the desalination industry that lead to the formation of Pump Engineering Inc. in 1986. Pump Engineering sold in late 2009 for $27 Million, an ROI of 3400% for investors. Robert was now "free" to pursue an opportunity he had identified, which was combining radio like programing with television, now known as Therapeutic Relaxation Television.
NEF Pitch Pit
Four entrepreneurs will each give a four-minute pitch of their business idea to a panel of investor judges in a "Shark Tank" format. Prototypes and visual aids are encouraged but no Power Point presentations. After each pitch, the judges will give detailed feedback and score the business. At the end of the evening, the person with the highest score will receive a $100 cash prize plus all additional prize money provided by the audience.
The four entrepreneurs, selected from a large pool of applicants are:
Julian Bates, Vizier Tech. A patented one way clutch, used in automotive applications as well as electric motors.
Lyne Charron-Keller, Smart Bridge Medical. Our product is POPSafe™ Tracheostomy Tube Set. The POPSafe™ Tracheostomy Tube Set is a patented medical device which prevents spontaneous ventilator disconnect of the tracheostomy tube.
Raeanna Lewarne, HealthFreelance. HealthFreelance.com is a hiring platform for healthcare.
Peter J. Staver, Make the Connection. Connect to My Attorney (CTMA) is a platform designed to connect lawyers with both present and prospective clients in real time.
A panel of three esteemed judges will provide feedback and score the teams.
Judges are: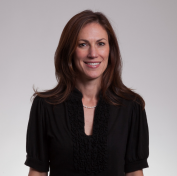 Kim Brown, Senior Marketing Manager, Duo Security. At Duo Security, Kim is focused currently on events and webinars. Since 2013, she has been involved in several aspects of Duo's marketing efforts, including pay-per-click ads and more. Brown proudly grew up in a family of business owners and entrepreneurs, and published an art magazine in Ann Arbor for several years that reached its pinnacle as the Official Ann Arbor Art Fair guide. In addition, she has worked closely with Ann Arbor Spark to assist local tech startup companies through marketing programs and mentoring. She has been a judge for the Accelerate Michigan Innovation Competition. A graduate of Eastern Michigan University (EMU), she currently serves on the board of EMU's Center for Digital Engagement, (CDE) and is the executive in residence for CDE's summer intern clinic program run in partnership with Ann Arbor Spark.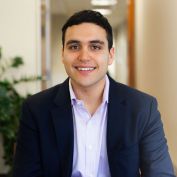 Ashwin Puri - Associate, Invest Detroit Ventures. At Invest Detroit Ventures Ashwin's responsibilities include sourcing & leading the diligence process for new investments in addition to supporting portfolio companies and community efforts. ID Ventures is one of the most active early-stage investors in the state, investing in 110+ Michigan-based startups since its inception in 2010, consisting of 54 percent diverse founders and leveraging $800M+ in additional funding. IDV is also the program manager of Hacker Fellows and the Accelerate Michigan Innovation Competition (AMIC). Ashwin is a graduate of Georgetown University where he co-founded the D.C.-area's first university startup accelerator.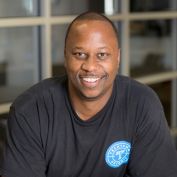 Paul Riser, Jr., Director, Detroit Urban Solutions, TechTown, Detroit. Paul serves as the inaugural Director of Detroit Urban Solutions at TechTown, Detroit. This role entails leading a technology innovation consortium dedicated to advancing the growth of Detroit's technology ecosystem and supporting the development of solutions to challenges that face Detroit and other urban areas. The core areas of focus are mobility, digital health, civic and smart city technologies. Prior to taking on the role as Director of Detroit Urban Solutions, Paul was the Managing Director of Technology-Based Entrepreneurship at TechTown Detroit where he guided the design, execution and management of the nonprofit's technology programming for early stage companies. This included support for tech startups in the form of business acceleration, proof of concept, university and health care system commercialization and incubation services.
Riseris an entrepreneur, chief technologist, information officer and systems engineer with more than 20 years of professional experience working with start-up firms to global enterprises in the areas of IT systems administration, systems architecture, technology integration, technical pre-sales support and medical device development. Prior to joining TechTown, Riser served as chief technology and information officer for Innovative Health Technologies, a Detroit biotech startup developing health care solutions in the form of regenerative, biomimetic medical devices. Riser is also the CEO of the Riser Group, a Northville-based IT and business development consulting firm. In addition, Riser is a founding member of the Legacy Associates Foundation, board member and equity partner of B.L.A.C. Magazine, co-Founder of the MedHealth Innovation Cluster and Board Member of the New Detroit Coalition, Motown Museum, LIFT (Lightweight Innovations for Tomorrow), Together.health Steering Committee Member, Cranbrook Institute of Science, International Business Innovation Association (InBIA), Gener8tor Accelerator (Madison, WI) and the National Advisory Board for University of Michigan's Fast Forward Medical Innovations (FFMI).
Agenda:
Mark your calendar. The meeting opens at 5:00 pm with networking and appetizers. Around 5:45 pm, the program portion of the meeting begins with an introduction from our President including upcoming entrepreneurial events and past NEF Showcase Presenter news. The program continues with our featured Showcase Presenter(s) who are graduates of the NEF coaching process. Depending on the month or otherwise noted, the program includes the engaging NEF Pitch Pit or intriguing topic and panel. The program typically finishes at 7:15 pm with more networking afterwards. Please feel welcome to join us.
The event is FREE. Registration is not required but recommended for planning purposes.
Featured Stakeholder: