NEF Showcase Presentation and Pitch Pit
October 17, 2019
PAST PRESENTER UPDATE
We showcase an outstanding team of entrepreneurs who are looking to raise capital for their venture. They have gone through an extensive coaching from our experienced coaches and these founders are eager to present their venture to the entrepreneurial community at this event.
This event gives the start-up the opportunity to practice presenting to investors and others interested in the Detroit Area entrepreneurial community. Each presentation will reflect NEF training on what is important to communicate and what not to do. They would greatly appreciate your feedback, insights and encouragement. You will also learn a few tips and techniques in sharpening your own pitch for your venture.
Join us at this meeting to ask questions, keep pace with local entrepreneurs, and connect with people who support the local start-up community.
This month Legacy Shave will present their story and give us an update since they initially presented in October 2018 as NEF Showcase Presenter.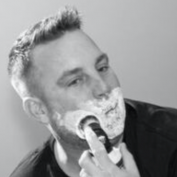 Mike Gutow, CEO and Co-Founder. Shaving can be a chore, especially with today's busy lifestyles. But, what if there was a way to have a better shaving experience and pamper your self at the same time? That's the idea behind Legacy Shave and The Evolution Brush – a unique, patented technology brings that old-fashioned barber shop experience into your home. The Evolution Brush combines the feel and benefits of a traditional barber shop shaving brush (i.e., hands free shaving cream and a clean, close shave) with the convenience of modern shaving cream and gel shaving cans. Simply attach the shave brush to the can and enjoy the ultimate shaving experience – while traveling back to a more elegant time.
NEF Pitch Pit
Four entrepreneurs will each give a four-minute pitch of their business idea to a panel of investor judges in a "Shark Tank" format. Prototypes and visual aids are encouraged but no Power Point presentations. After each pitch, the judges will give detailed feedback and score the business. At the end of the evening, the person with the highest score will receive a $100 cash prize plus all additional prize money provided by the audience.
The entrepreneurs, selected from a large pool of applicants are:
Pradeep Kalmat, eSimplify. eSimplify is a Healthcare Analytics company helping Primary Care Practitioners (Family Practice) and groups successfully transition from a fee for service payment model to a value based payment model while increasing revenue.
Stephen Ketch, KnoBa. KnoBa is a B2B SaaS product for small and medium businesses to build and maintain their knowledge bases.
Isaac Lymon, RaxPlay. Raxplay turns music albums into VR/AR experiences using the music theme, storyline, and sound.
Lawrence Smith, Twist. It is a free, community-driven, social networking platform that aims to provide effective networking opportunities and resources to our users that are acclaimed, accessible, and inclusive.
(Interested in pitching at a future NEF Pitch Pit event, please apply to NEF Pitch Pit)
A panel of three esteemed judges will provide feedback and score the teams. The judges are: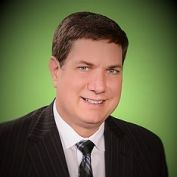 Tom Meloche, Author, Educator, and Founder
A co-founder of A2Agile Inc., Tom has overseen the delivery of hundreds of Agile projects with budgets counted in the billions. He has been creating, teaching, and implementing agile methodologies for almost two decades.

Tom was a co-founder of one of the most successful little agile software development houses in the country, Menlo Innovations LLC. He consults on how to leverage ceremony, feedback, and metrics to achieve higher levels of engagement and success. Tom has a direct marketer's view on metrics. His best-selling book Ultimate Guide to Facebook Advertising was first published in 2011 by the Entrepreneur Press, the third edition was released in 2017.
Tom is a strong advocate for Agile ceremony, something he considers a forgotten art, and authored the book Ceremony: A Profound New Method for Achieving Successful and Sustainable Change, released June 2017.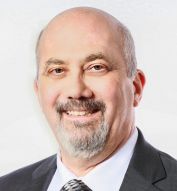 Charles Penner, Regional Director, Michigan Small Business Development Center – Greater Washtenaw Region
Charlie has been the Regional Director of the Michigan Small Business Development Center – Greater Washtenaw Region since 2002. In that capacity he has directly counseled, or overseen the counseling of, thousands of local small businesses. Charlie currently serves on the Ann Arbor Ypsilanti Regional Chamber of Commerce Board, and he previously served on Boards for Washtenaw County Workforce Development, the Annual Collaboration for Entrepreneurship (ACE) and Think Local First of Washtenaw County.
He has developed and presented numerous small business training sessions and participated in many varied entrepreneurship support activities. Charlie has also taught a variety of small business and entrepreneurship classes at EMU, WCC and U-M. Prior to joining the MI-SBDC, Charlie was the Director of Consulting Services at Nonprofit Enterprise at Work. In addition, he was a Senior Consultant with Plante Moran and held several management positions with the Gartner Group. Charlie holds an MPPM from the Yale School of Management and a BA from Hampshire College.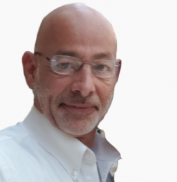 Chris Theisen, Vice President Sales & Marketing, Adapt Technology
Chris is an engineering - sales & marketing executive with more than 25 years in product development solutions for industry including mobility, defense, civil, industrial, and consumer products. Notable expertise in the US, and international environments in the utilization of advanced engineering technologies relating to product design development, reverse engineering, computer aided simulation, high performance computing, and data analytics.
Involved in the startup d3VIEW, a successful simulation data analytics Michigan company serving the automotive industry, notably d3View sold the naming rights "Xfinity" to comcast. Consulted in the startup of several other mechanical engineering consulting companies focused on the mobility industry.
Agenda:
Mark your calendar. The meeting opens at 5:00 pm with networking and appetizers. Around 5:45 pm, the program portion of the meeting begins with an introduction from our President including upcoming entrepreneurial events and past NEF Showcase Presenter news. The program continues with our featured Showcase Presenter(s) who are graduates of the NEF coaching process. Depending on the month or otherwise noted, the program includes the engaging NEF Pitch Pit or intriguing topic and panel. The program typically finishes at 7:15 pm with more networking afterwards. Please feel welcome to join us.
The event is FREE. Registration is not required but recommended for planning purposes.
Featured Stakeholder: