NEF Showcase Presentation and Pitch Pit
January 16, 2020
Showcase Presenter
We showcase an outstanding team of entrepreneurs who are looking to raise capital for their venture. They have gone through an extensive coaching from our experienced coaches and these founders are eager to present their venture to the entrepreneurial community at this event.
This event gives the start-up the opportunity to practice presenting to investors and others interested in the Detroit Area entrepreneurial community. Each presentation will reflect NEF training on what is important to communicate and what not to do. They would greatly appreciate your feedback, insights and encouragement. You will also learn a few tips and techniques in sharpening your own pitch for your venture.
Join us at this meeting to ask questions, keep pace with local entrepreneurs, and connect with people who support the local start-up community.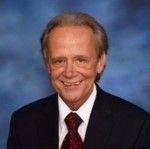 Peter J. Staver, CEO and Founder. Connect To My Attorney (CTMA) has developed a disruptive solution that allows clients to search for, find and spontaneously connect with an attorney in a convenient, efficient and economical manner from their smart phones. CTMA is the only video App that provides an attorney/client online privileged communication from anywhere and, can be conducted in English, Spanish or Arabic. CTMA is a comprehensive WebRTC-based peer-to-peer, encrypted, connection between the client and attorney. Only the attorney and client can use the channel - the audio and video cannot be accessed by any other party, including the initiating server. CTMA's application incorporates voice recognition, geo-location, encrypted document exchange, time monitoring, texting, and, can be utilized with up to 5 participants.
NEF Pitch Pit
Four entrepreneurs will each give a four-minute pitch of their business idea to a panel of investor judges in a "Shark Tank" format. Prototypes and visual aids are encouraged but no Power Point presentations. After each pitch, the judges will give detailed feedback and score the business. At the end of the evening, the person with the highest score will receive a $100 cash prize plus all additional prize money provided by the audience.
The entrepreneurs, selected from a large pool of applicants are:
Ray Batra, Shift_Up. Shift_Up builds "learning gyms" — physical spaces that support online learners — because learning online is a fundamentally lonely experience. Adults like the flexibility of online courses, but they crave the support and camaraderie of in-person communities. Shift_Up provides affordable monthly memberships to a shared study space, live professional tutors, a peer community of learners, curated learning roadmaps, and events and networking opportunities.
Liang Huang, Guarankey. Guarankey is a web based residential rental platform that integrates rental marketplace and property management solution to empower individual property investors and renters to handle all renting activities in one place.
Jay Shah, Leelayan. Leelayan's invention (patent pending) No Bend Hands Free Shoes are designed to help compromised people. They can easily wear them without bending. People with back surgery, arthritis, diabetes, planters foot, etc. can wear No Bend shoes without bending.
Michael Wiley, Global Inventions solutions and services. A patented unique wildfire control and containment device that will allow us to prevent wildfires from spreading. We can save homes lives property and most importantly we can save the lives of the firefighters.
A panel of three esteemed judges will provide feedback and score the teams. The judges are:

Faris Alami, Founder and CEO of International Strategic Management.
International Strategic Management is an international strategic company focused on leadership, entrepreneurship and economic development. Additionally, he is a consultant with the World Bank as an entrepreneurial ecosystem expert as well as a business advisor with the Goldman Sachs 10,000 Small Businesses Program at Wayne State University and Babson College. He also facilitates a program for high school students where they learn how to launch a global technology company, and mentors university students.

Alami has started several business in the past and turned around several other companies. He has served business incubators, accelerators, startups, nonprofit organizations, five-star resorts, national marketing companies, fledgling companies, and major department store chains, and lent his expertise to service, wholesale and retail companies.
Alami also works with several business incubators/accelerators. He has managed over 100 start-ups and planned, managed and directed entrepreneurial training, talent and several international initiatives (programs).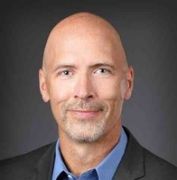 Paul F. Hickey, President and CEO, Vertebral Technologies, Inc., Minneapolis, MN.
Paul held previous leadership roles with Reshape Lifesciences Inc., Lanx, Zimmer-Biomet and has over 20 years of medical device experience involving strategic planning, R&D, clinical, reimbursement, marketing, and budgeting/finance.
Paul is a passionate entrepreneurial executive with a 25+ year record of achievement who thrives on challenges and the opportunity to make a difference. He has expertise leading all core functional disciplines including new business development, strategic alliances, marketing, clinical research, engineering, reimbursement, and change management. He us a highly creative thought leader with a unique blend of skills needed to rapidly and successfully develop and commercialize breakthrough therapies, devices and services. He has proven capability for leading, motivating, and developing teams of diverse backgrounds and expertise, across multiple operations.
Paul also serves on the Board of Excelen Center for Bone and Joint Research and Education in Minneapolis. Paul earned his bachelors in mechanical engineering from the University of Michigan and earned his masters at Washington University in St. Louis.

Anne Perigo, Associate Director, Zell Lurie Institute for Entrepreneurial Studies, University of Michigan, Ross School of Business
At the Zell Lurie Institute for Entrepreneurial Studies, Anne Perigo manages the development and execution of a wide range of student programs, including the Michigan Business Challenge, the Dare to Dream Grant Program for student startups, the Marcel Gani internship program, and arranges for student participation in intercollegiate competitions, entrepreneurial conferences, and consultations with experienced entrepreneurs. Additionally, she holds individual office hours with students to discuss business concepts, program issues, and entrepreneurial concerns. Anne was previously the managing director for the Master of Entrepreneurship, a former initiative of the Ross School of Business and College of Engineering, Prior to joining the Zell Lurie Institute, she held positions in education with Ann Arbor Public Schools, and in commercial lending with NBD Bank (now JPMorgan Chase). Anne has also accrued experience through volunteer work, including grant writing and coordinating special arts collaborations between Ann Arbor Public Schools, University of Michigan faculty, and local arts organizations. She currently serves on the Board of Directors of the New Enterprise Forum.
Anne is a proud alumna of the University of Michigan with a BBA from the Ross School of Business.
Agenda:
Mark your calendar. The meeting opens at 5:00 pm with networking and appetizers. Around 5:45 pm, the program portion of the meeting begins with an introduction from our President including upcoming entrepreneurial events and past NEF Showcase Presenter news. The program continues with our featured Showcase Presenter(s) who are graduates of the NEF coaching process. Depending on the month or otherwise noted, the program includes the engaging NEF Pitch Pit or intriguing topic and panel. The program typically finishes at 7:15 pm with more networking afterwards. Please feel welcome to join us.
The event is FREE. Registration is not required but recommended for planning purposes.
Featured Stakeholder: