NEF Showcase Presentation and Pitch Pit
October 15, 2020
New Enterprise Forum invites anyone interested in entrepreneurship to join us for an ONLINE Forum Meeting.
During this unprecedented time, we want to continue to support our entrepreneurs and give them a chance to connect with the entrepreneurial community, even if it means going VIRTUAL in presenting their ideas and business plans.
We showcase an outstanding team of entrepreneurs who are looking to raise capital for their venture. They have gone through an extensive coaching from our experienced coaches and these founders are eager to present their venture to the entrepreneurial community at this event.
This event gives the start-up the opportunity to practice presenting to investors and others interested in the Detroit Area entrepreneurial community. Each presentation will reflect NEF training on what is important to communicate and what not to do. They would greatly appreciate your feedback, insights and encouragement. You will also learn a few tips and techniques in sharpening your own pitch for your venture.
Join us at this ONLINE meeting to ask questions, keep pace with local entrepreneurs, and connect with people who support the local start-up community.
Showcase Presentation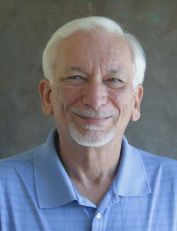 Randy Kuckuck is co-inventor of the ZoomBroom and CEO of Aceleon, the company which is developing the ZoomBroom. ZoomBroom makes cleaning off your deck, patio, sidewalks, and steps a breeze. Its slim, lightweight design makes it easy to store in a convenient location in your home, so it is always handy and ready to tackle these cleaning challenges. Leaf blowers are great for clearing leaves off your yard in the fall, but the ZoomBroom is designed for more common, everyday tasks around the house.
Randy is a graduate of MSU and Loyola Marymount Law School in Los Angeles. Randy started his business career as CFO of BookCrafters in Chelsea, MI. He then joined All Media Guide in Ann Arbor as COO. He helped grow AMG from $2M to $10M in revenue and positioned it for sale to Tivo for $72M. He has also served as COO of Muze. In 2010 he founded PublishNext, an online book publisher, which he later sold to Thomson-Shore in Dexter. Since the sale of PublishNext, he has worked as a consultant, started a non-profit, and is a presenter at publishing conferences.
Pitch Pit
Three entrepreneurs will each give a four-minute pitch of their business idea to a panel of investor judges in a "Shark Tank" format. Prototypes and visual aids are encouraged but no Power Point presentations. After each pitch, the judges will give detailed feedback and score the business. At the end of the evening, the person with the highest score will receive a $250 cash prize.
Contestants
The entrepreneurs, selected from a large pool of applicants are:
Melissa Davis, Defyne Hair. Defyne Hair is a beauty tech platform that identifies products with the highest possibility of working for your unique hair type.
Marianna Kerppola, Poisera. Poisera uses machine learning to address the mental health treatment gap ensuring moms receive during pregnancy or postpartum the right support at the right time.
Maria Mikhailova, Love & Vodka, A Film. It is an upcoming independent feature film with a young American in Love with an Ukrainian girl.
Judges:
A panel of three esteemed judges will provide feedback and score the teams: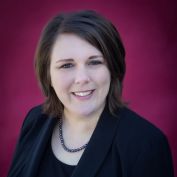 Katie Bigelow is the owner and founder of Mettle Ops, an engineering and federal contract consulting company centered on Warfighters Serving Warfighters. Katie started Mettle Ops in 2013 knowing defense contracting was the place where she could make an impact for the warfighter. Mettle Ops has won 9 contracts since that start in 2015 and have been awarded over $33 million in Army contracts, including a prime government contract worth over $19 million. Katie spent ten years in the US Army, first an enlisted soldier and completing her last seven years as a warrant officer and Army aviator. With over 1,000 flight hours including two years in combat, Katie is experienced in intense environments and critical decision making.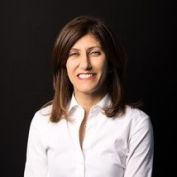 Linda M. Fingerle, CPA, MBA is President and Managing Director of Tappan Hill Ventures and has over 25 years of business and finance experience, including eight years serving as CFO and Principal of EDF Ventures in Ann Arbor. While at EDF, she served as a board member and acting CFO for a tech start-up internet technology company. Earlier, Linda served on the board and was Audit Committee Chair for Aastrom Biosciences, Inc. a Michigan based biotech company. She provided strategic & financial consulting to an Ann Arbor based biotech start-up culminating in a successful exit in 2009. Linda earned her MBA from the University of Michigan in Ann Arbor, and a BA in Accounting from Michigan State University.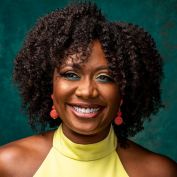 Gwen Jimmere is CEO and founder of Naturalicious and has cemented her place in history as the first African American woman to hold a patent for a natural hair care product. Her products can be found all around the world, in over 1200 retail stores, including Ulta, Whole Foods, and Sally Beauty. A respected authority in the hair care industry, she was named one of the 100 Most Influential African Americans in the U.S. and the Ernst & Young Entrepreneur of the Year Winner. Gwen is based in Detroit and, when she's not strategizing her next business move, you can find her hanging out with her son Caiden, Naturalicious' CCC (Chief Candy Curator).
The event is FREE. Registration is required. The webinar meeting starts at 4:00 PM and will end at 5:30 PM.
Check registration confirmation email. You will receive one click Zoom link to join the online meeting. Make sure to download free Zoom Client App prior to joining the meeting.
Forward this invitation on to your colleagues or share via Facebook, Twitter and LinkedIn!
Contact us at info@newenterpriseforum.org for any questions.
Featured Stakeholder: