NEF Showcase Presentation and Pitch Pit
January 21, 2021
New Enterprise Forum invites anyone interested in entrepreneurship to join us for an ONLINE Forum Meeting. Join us to ask questions, keep pace with local entrepreneurs, and connect with people who support the local start-up community.
Showcase Presentation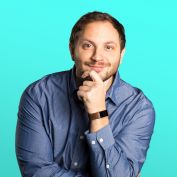 Anthony Montalbano is a co-founder of Backboard. Previously, he ran a software consulting firm in Detroit, MI. For over 8 years he and his team built enterprise e-commerce, advanced analytics, and sales platforms. He has consulted with multiple QSR pizza companies, most recently Jet's Pizza. He previously worked for Domino's Pizza as a tech lead on the e-commerce experience, visual pizza builder, and pizza tracker.
Anthony co-founded Backboard in 2020 to create a new touch-less communication experience for frontline employees in organizations with numerous locations. In 2021, Backboard is launching in 400+ restaurants in the US.
Pitch Pit
This month, selected student entrepreneurs will each give a four-minute pitch of their business idea to a panel of investor judges in a "Shark Tank" format. Prototypes and visual aids are encouraged but no Power Point presentations. After each pitch, the judges will give detailed feedback and score the business. At the end of the evening, the person with the highest score will receive a $250 cash prize.
Contestants:
Jacqueline Sun and Taylor Hurley from the University of Michigan Zell Lurie Institute will present Brassi. They are passionate about entrepreneurship and the health food space and joined forces in November of 2020 to bring their vision to life. Brassi is a start-up focused on providing an easy-to-make, shelf stable, and flavorful cauliflower oats bowl as full-nutrition oatmeal. Each flavorful 'cauli-oats bowl' contains a plant-based protein, fiber, healthy fat, complex carb, and (hidden) vegetable.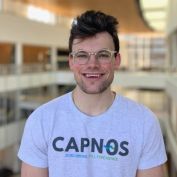 Jake Roach from the Burgess Institute for Entrepreneurship at Michigan State University will present CAPNOS. CAPNOS' mission is to prevent some lung diseases with a better alternative to vaping that addresses the behavioral addiction to vaping. The CAPNOS Zero uses only air but provides a deep-hit sensation with flavor that has already helped test users quit vaping successfully. After graduation, Jake hopes to continue working with CAPNOS to help people live happier, healthier lifestyles and help save lives along the way.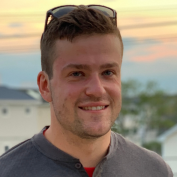 Gavin Hubbard from the Burgess Institute for Entrepreneurship at Michigan State University will present Catch Software. Gavin also held the position of Battalion Commander of MSU Army ROTC in 2020 and will be commissioned as a Logistics Officer in 2021. Catch is an app which allows users to see a running feed of everyone at their same location. Whether you are at a concert, bar, club, business conference, stadium, or anywhere else. Catch makes it easier to connect with others, turning a real space, into a virtual one.
Judges:
A panel of esteemed judges will provide feedback and score the teams: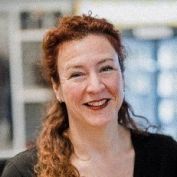 Diane Bouis is the Innovation Program Manager at the Office of Tech Transfer Venture Accelerator where Diane's role is to bridge the gap between academic science and entrepreneurship, working closely with faculty founders, industry mentors and the broader entrepreneurial ecosystem inside and outside the university to identify and leverage the resources for startups to thrive. Prior to this role she practiced and taught Lean Startup principles and intrapreneurship in Fortune 1-50 companies as an innovation consultant with the Inovo Group. In her spare time Diane co-founded and ran a local non-profit healthcare hackathon, Ann Arbor Health Hacks (A2H2), an experience that developed her knowledge and passion for the Southeast Michigan entrepreneurial ecosystem.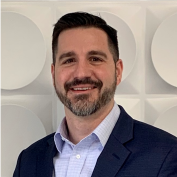 Brandon H. McNaughton, PhD is CEO and co-founder of Akadeum Life Sciences, Inc. Brandon's goal is simple: to create new and useful technologies that solve real-world problems. This has spanned his efforts in scientific research, venture capital, and in starting two tech companies over the last 10 years. Now, he is working on a next generation technology in the life sciences—using microbubbles to capture and isolate cells, DNA, and protein. Brandon also co-developed and teaches the entrepreneurship practicum—one of the first courses of its kind at the University of Michigan. Brandon earned his PhD in Applied Physics from the University of Michigan and lives in the countryside south of Ann Arbor.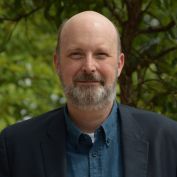 Jeff Rinvelt is Principal at Renaissance Venture Capital. Jeff's diverse background in venture capital and technology along with his experience working in various start-up ventures uniquely positions him to advise startups. In addition, Jeff is quite active in the Michigan start-up community, volunteering his time to mentor young entrepreneurs, judge pitch competitions, and guest lecture student classes and organizations. Through Jeff's work on the Fund, his volunteer efforts and his role on the Michigan Venture Capital Association's board of directors, his passion for fostering a productive environment for venture capital investment in the State of Michigan is clearly evident. Jeff earned a BBA from Western Michigan University and currently serves as a Trustee of WMU.
Networking
At the conclusion of the Pit Pitch, stick around and network with your fellow attendees over ZOOM. We will break out into smaller groups so that you can "virtually" rub elbows with the movers and shakers of Ann Arbor's entrepreneurial ecosystem.
Featured Stakeholder: