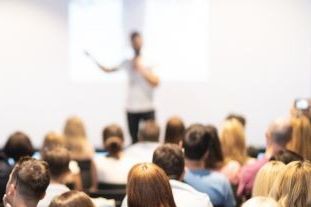 October Pitch Pit
October 21, 2021, 5 PM
Pathware Update and Pitch Pit
Pathware Update - Michael Moore, CEO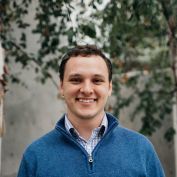 Michael Moore is Founder and CEO of Pathware, a biotechnology company providing Real-time Biopsy Quality Assessment with Bioptic™. Michael was the NEF Showcase Presenter in March 2018 and returns this month to give us an update on his business.
Michael founded Pathware to address the challenges that he observed throughout his medical education at the University of Michigan. After two years of in-depth market assessment through entrepreneurial programs such as Fast Forward Medical Innovation's fastPACE and VentureWell's E-Teams and ASPIRE, Michael decided to take a leave from his medical education in October of 2018 to build Pathware to where it is today. In that time, he has built out the management team and advisory boards with experienced entrepreneurs and industry thought-leaders, developed, and filed patents for the core technology, and secured more than $5MM in outside funding. This progress has enabled partnerships and discussions with organizations such as the THANC Foundation, Quest Diagnostics, Philips Healthcare, Michigan Medicine, Henry Ford Health Systems, and Mount Sinai.
Pitch Pit
Selected entrepreneurs will each give a four-minute pitch of their business idea to a panel of investor judges in a "Shark Tank" format. Prototypes and visual aids are encouraged but no PowerPoint presentations. After each pitch, the judges will give detailed feedback and score the business. At the end of the evening, the person with the highest score will receive a $250 cash prize.
Competitors
The participating companies will be CAPSolar with Samy Benhamza, its Co-Founder and CEO; Newton's Road with Barbara Termaat, its Executive Director; Culturewell with Sarah Beatty MHSA, MLS(ASCP)CM, its Founder; and HeloGenika with Snehal Patel, its Founder.
Judges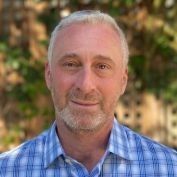 Harvey Goodman is CEO and Co-Founder of Eebu Health, a healthcare information technology company that helps hospitals ensure all patients receive the
follow-up care they need. Harvey founded his first company when he was 18 to help cover the costs of college and sold it for a case of beer 4 years later. After working at several software start-ups, he co-founded his second company in Ed Tech. He sold that business to the education division of News Corp. When Newscorp sought to shed its investment in education, he bought it back, grew revenue, and sold it again. Harvey is a start-up advisor and investor.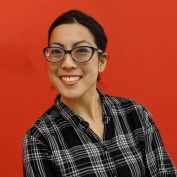 Grace Hsia is a founder and entrepreneur, faculty at the University of Michigan (U-M), and UPS supervisor and specialist passionate about impact-driven entrepreneurship and innovation. Grace Hsia is Co-Founder and CEO of Warmilu, a non-electric warming medical device company. She warms 10,000 infants annually in 76 hospitals. She has raised funding from private and public sources, totaling almost $1.477M. Grace teaches entrepreneurship at the University of Michigan College of Engineering. She has advised over 200+ advanced tech startups and funded 40 firms. She is passionate about sharing lessons learned at Warmilu, UPS, and launching two new programs at the U-M advising 200+ advanced tech startups.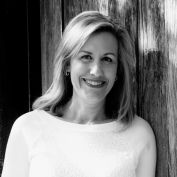 Marie Seipenko is a Certified Professional Coach and Advisor to small and midsize companies across a wide spectrum of industries throughout the United States. She specializes in 1:1 coaching and leadership development for founders, CEO's and high potential leaders. Using a combination of real-world knowledge, and proven tools and methodology, Marie gives her clients the support they need to maximize the performance of their teams. Prior to coaching, Marie was President and CEO of Preferred Solutions Inc, a family-owned Healthcare IT staffing and training company. Throughout her 22-year tenure, Marie developed a reputation with clients and employees alike for her strong commitment to quality and customer satisfaction.
Featured Sponsor: Eastern Michigan University