Online Panel Discussion: How to Impress Investors with your Business Plan Financials
15 April 2021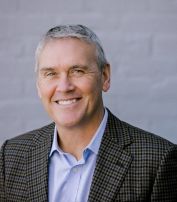 Jack Miner Chief Investment Officer, TEDCO. At TEDCO, Jack stewards diligence and investment processes, leads the Builder, Seed and Maryland Venture Funds and investment portfolios to maximize the financial return, and ensures a lasting impact for the State of Maryland. He reports to the CEO providing insight to advance TEDCO's investment activities, leads investment teams, completes all investment transactions, effectively maintains portfolio development and ensures compliance with all investment policies and guidelines. Jack recently spearheaded 20Fathom's HealthSpark in Traverse City, Michigan to engage provider, payor, and patient organizations to provide support for rural healthcare and this underserved patient population. Jack's most recent leadership position was at Cleveland Clinic Ventures as Managing Director where he spearheaded the development of a new corporate venture team for investing in internal startups and external early-stage companies while managing these companies with appropriate governance and oversight. Jack also deployed a robust investment process to co-invest in companies that were strategic to the Clinic. Before joining Cleveland Clinic Ventures, Jack worked for the University of Michigan as Director of the Venture Center where he championed the Mentor-in-Residence Program, the Business Formation Team, and the Venture Accelerator under the Office of Technology Transfer to accelerate new startup ventures to the marketplace. He achieved top status in the industry with over 300 companies in the portfolio. Jack was part of Computer Associates before it went public on the NYSE and subsequently was acquired. Jack also served in senior management and board positions for Enhale Medical, Custom Orthopedics, Juventas Therapeutics, and Navigate Cardiac Structures, among others.
Panelists: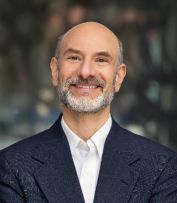 Jeffrey Basch Co-founder and CFO, Fifth Eye Inc. Jeff co-founded Fifth Eye, an Ann Arbor venture-funded company that develops intuitive real-time clinical analytics to improve patient outcomes and reduce hospital costs. In March, Fifth Eye received their FDA De Novo grant authorizing the commercial launch of their Analytic for Hemodynamic Instability, known as AHI. AHI can continuously monitor any patient with an ECG for hemodynamic instability — a leading cause of death for critically ill or injured patients. Jeff built his broadly adaptive skills over 14 years at early-stage start-ups and 17 years at General Electric. He started his 30-year career as a chemical engineer in a manufacturing plant. After a stint in research and development, he followed one of his products to a sales and marketing position in Automotive. As a sales manager, he was directly responsible for contracts worth over $30M a year. When Jeff left GE in 2007, he was managing a team of 19 spread across North America and responsible for over $200M in annual revenue. Jeff officially joined the start-up finance world in 2008 as business manager for Accio Energy. He has been CFO of Fifth Eye since its founding in 2018. Jeff has now managed early-stage financing of over $20M from a broad array of sources including multimillion dollar transactions with venture capitalists, angels, and US and State agencies such as the Department of Energy, Department of Defense, and Public Service Agencies. Jeff has built financial systems from the ground up to support the most rigorous requirements of venture capitalist and government agency audits. His experience in many different functional areas allows him to speak the language of all customers. Jeff views Finance as a cross functional role whose mission is to make others successful with strategies developed from credible and timely data.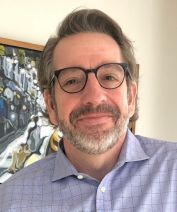 John Freshley – President, Fresh Venture Development & Co-Founder, Bioscience Navigators. Based in Ann Arbor, Michigan, John Prista Freshley is a high-energy entrepreneur, company builder and leader that has founded, launched, and/or led 10 early-stage life science companies over the past two decades. Currently, as President & Owner of Fresh Venture Development and Co-Founder of Bioscience Navigators, John is focused on being "helpful" to scientists, founders, and/or companies within the entrepreneurial ecosystems of Michigan and Portugal as an advisor and/or in interim leadership roles. Within Michigan, he serves as Executive Chairman of Curio Genomics, Head of Corporate Development for Asalyxa Bio, and Venture Partner at Orange Grove Bio. In Portugal, he serves as an Advisor to A5 Ventures, an advisor to P-Bio (the Portuguese biotech association), and a faculty mentor to ITQB Start-up, a collaboration of life science research institutions from around Portugal that is based out of Universidade Nova de Lisboa, where he coaches 6+ teams annually to plan the launch of new start-up concepts. Outside of Michigan and Portugal, John also serves as Interim EVP of GenomiCare, Inc, where he is leading the launch of a real-world evidence (RWE) clinical genomics company to serve pharma and biotech interested in high quality, patient-centric real-world oncology data in Chinese patient populations. Previously, from 2013 through April 2019, John served as President & CEO of ONL Therapeutics, an emerging ophthalmology company focused on preventing the death of retinal cells, the leading cause of permanent vision loss. Prior to ONL, he led the launch of Compendia Bioscience in 2006 as its Start-Up CEO for 2 years. He continued to serve the company for another 4 years as Chief Business Officer until its acquisition by Life Technologies (now Thermo Fisher) in 2012.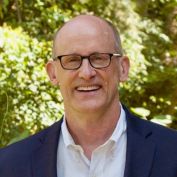 Mike Klein CEO, Genomenon, Inc. Mike is the CEO of Genomenon, an Ann Arbor venture-funded company, commercializing a genomic search engine that leverages Artificial Intelligence to organize the world's genomic knowledge and put it at the fingertips of clinicians to diagnose patients suffering from rare diseases and cancer, and researchers to create precision medicine targeted at these diseases. Prior to this, Mike was a 4-time serial entrepreneur with several successful exits under his belt and 30 years of CEO experience starting, building and growing high tech, software companies. He wrote the business plan for his first company, Steeplechase Software, while in the MBA program at the University of Michigan and started the company in 1993. Steeplechase was #89 on the Inc. 500 list of fastest-growing companies when it was sold to Schneider Automation in 2000. In 2001, he led a turnaround at Interlink Networks. In 2008, Mike joined Online Tech as Co-CEO, and sold the company 4 years later for a 10X return to its investors.
Alumni Presentation
A Showcase Presenter from the past is invited to return to present an update on their business and share lessons learned.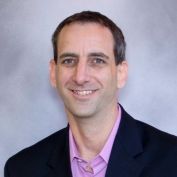 Eran Bashan, PhD is CEO and Chairman of Hygieia. Hygieia's d-Nav® Program was created to improve and simplify insulin treatment to make a difference and help more people who are on insulin therapy succeed. The d-Nav® program uses an FDA-cleared app to identify glucose patterns and automatically recommend an insulin dose each time the patient injects. Eran has over 20 years of experience in leadership, execution, research, innovation, and team building. He co-founded Hygieia in 2008 and demonstrated his ability to bring products from ideation to commercialization. Prior to Hygieia, Eran managed R&D at OTM Technologies, a startup company focusing on unique optical sensor applications. Prior to OTM, Eran was with Elbit Systems (NASDAQ:ESLT). He also spent several years as a lecturer. Eran started his career in the military as a field officer where he was a Company commander in the Armor Corps. Eran holds a PhD in Electrical Engineering from the University of Michigan. Eran was a Showcase presenter at New Enterprise Forum in 2008.
Networking
At the conclusion of the Forum, stick around and network with your fellow attendees over ZOOM. We will break out into smaller groups so that you can rub virtual elbows with the movers and shakers of Ann Arbor's entrepreneurial ecosystem.
Featured Stakeholder: