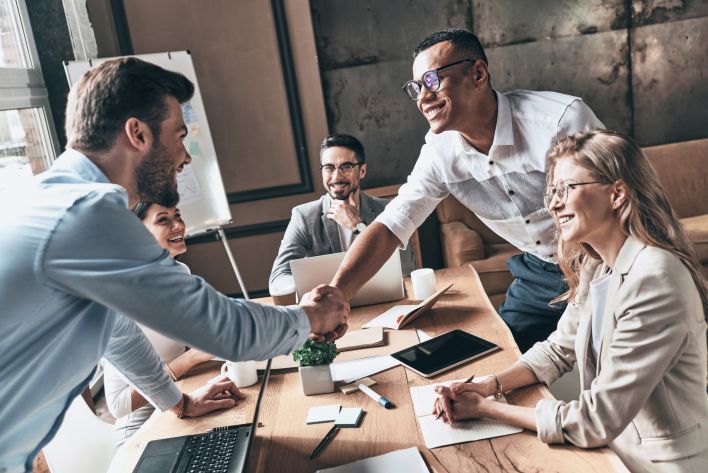 Showcase and Panel: "Soft Skills for Entrepreneurs - How important are they?"
March 17, 2022, 5 PM
Purified Handle
Showcase Presentation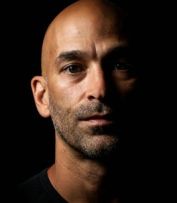 Mike Ramsdell is Chief Marketing Officer of Purified Handle. Purified Handle was founded in 2020 by CEO John Krzeminski, around the flagship product "BEACON - the world's most effective self-sanitizing door handle." John was soon joined by AJ Hackert as CTO and Mike Ramsdell as CMO. Since its inception Purified handle has achieved key milestones including – Full patents on all IP, governmental funding for product development and testing, and EPA certification for efficacy. BEACON will be launched in Q1 of 2022, with PO's already secured by key beach head targets including national franchises and commercial architectural firms. Prior to joining Purified Handle, Mike founded the documentary film production company UNDER THE HOOD PRODUCTIONS in 2000. His films have been distributed by NETFLIX, AMAZON, FOX as well as by major international outlets such as CBC, PLANETE, and RT TV. Mike has also worked with America's largest corporations to create personalized marketing content, including FORD, AMAZON and GOOGLE.
Panel Discussion
"Soft Skills for Entrepreneurs: How important are they?"
Social presence, time management, emotional intelligence, communication- how important are they to successful entrepreneurs? Our expert panel will explore how behaviors and soft skills have played a role in helping- or hurting!- entrepreneur success.
Moderator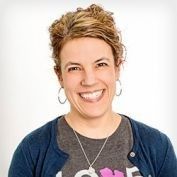 Jen Laidlaw is the owner of TeamWerks Talent Development and Consulting; President of the Ann Arbor chapter of the Association for Talent Development; and a member of our NEF board. Her business supports small businesses in team and leadership training with a focus on values and positive company culture. Her training focuses on the learner experience, engaging participants for learning that has meaningful outcomes including increased team satisfaction and retention, a sustained people-focused culture, and increased profitability. With a degree in Chemical Engineering, Jen spent time in manufacturing and also in digital marketing before going out on her own.
Panelists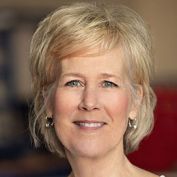 Christine Gibbons, COO of Fusion Coolant Systems, is a serial entrepreneur whose passion is partnering with inventors of transformative technology to drive innovation to the marketplace. She brings over twenty-five years of operating and fundraising experience to early stage opportunities and, together with other founders, has launched fourteen new ventures and raised over $89 million in capital. Prior to joining Fusion, Chris served as Co-Founder and Chief Operating Officer of HistoSonics, Inc., a medical device company developing a non-invasive, image-guided, sonic beam therapy platform capable of destroying tissue at a sub-cellular level. She served the company in various roles including President, COO and Interim CEO. She has also held various leadership roles in entrepreneurial ventures including Executive in Residence for Venture Investors, LLC, CFO for Sensicore, a company with lab-on-a-chip sensor products (acquired by a division of GE), VP of Finance for Ardesta, an investor in "small-tech" opportunities and Partner and CFO of Seaflower Ventures, a venture capital firm focused on early-stage biomedical opportunities. Chris holds an MBA from Wayne State University and a BA from Michigan State University.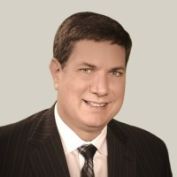 Tom Meloche is an Author and Agile Transformation Coach. ​Tom ​​co-founded one of the most successful Agile software development houses in the country, Menlo Innovations LLC, featured in the book "Joy Inc. How we built a workplace people love." Tom has written and co-wrote several best-selling books including: "Remote Work For a Better World," ​​"Ceremony: A Profound New Method for Achieving Successful and Sustainable Change," ​and the best-selling book series "Ultimate Guide to Facebook Advertising." ​ ​Tom has been leading Agile initiatives and transforming products, teams, and companies ​of all sizes for over twenty-five years​. ​Over 20,000 people have learned Program Management, Design Thinking, Solution Anthropology, Usability, Software Project Management, and Agile techniques from Tom.​ Tom is also a​n accredited provider of the Peer Mentoring change framework.​ A graduate of the University of Michigan with a degree in Computer Engineering, Thomas focused his career on people and methodology from the very start.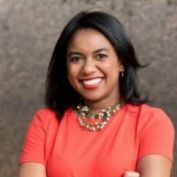 Ashley M. Williams is the founder and CEO of RIZZARR, a tech-enabled content marketplace in which brands can find and work with nearly 6,000 Millennial and Gen Z content creators worldwide. In addition to overseeing RIZZARR, Ashley moderates or speaks at gatherings around the world for entities such as the U.S. Department of State, in which she travels to U.S. Embassies and consulates. Before becoming an entrepreneur, Ashley was an award-winning journalist. She graduated with honors from the University of Southern California, earning a B.A. in broadcast and digital journalism as well as minors in international relations and Spanish. Ashley has been recognized by Forbes on its inaugural 'Next 1000' list; by DBusiness Magazine in its 30 in Their Thirties list; by Corp! Magazine with its Millennial Award; by B.L.A.C Detroit Magazine in its annual celebratory entrepreneur list; by the National Association of Black Journalists as the 2011 Student Journalist of the Year; and more. In her spare time, Ashley is a board member for several mission-driven entities that connect with topics of importance to her.
Networking
At the conclusion of the main program, stick around and network with your fellow attendees over ZOOM. We will break out into smaller groups so that you can rub virtual elbows with the movers and shakers of Ann Arbor's entrepreneurial ecosystem.
Featured Sponsor