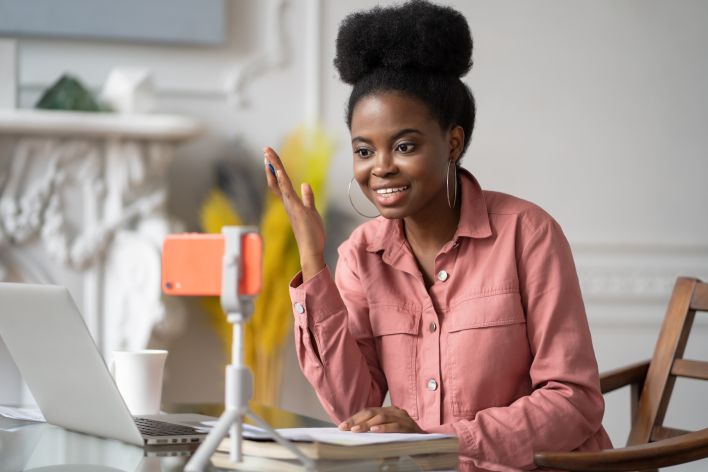 Pitch Pit and Showcase
April 21, 2022, 5 PM
Showcase - Betterfrost
Derrick Redding, CEO. Betterfrost's solution defrosts and defogs Electric Vehicles' windshields with 20 times less power than current technology and extends the range of an EV by 38 km in winter. The system provides high-voltage, pulsed power to the conductive layer inside of windshields. and is based on decades of research at the Dartmouth Ice lab. Betterfrost's patented system provides only the minimal amount of heat necessary to reach the correct penetration depth to melt the boundary layer of ice for easy removal.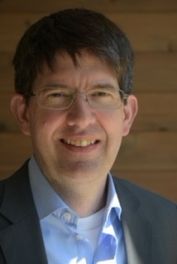 As Betterfrost CEO, Derrick Redding brings more than 20 years of leading value creation in the automotive industry and experience with 2 prior startups. He has had a unique path that started in manufacturing and moved up the value chain to international leadership roles in finance, product development, sales, and innovation. At Toyota, he led various teams in Vehicle Assembly. Next, he moved to JCI Japan to lead finance and soon after, became CFO for the seating and electronics business in Japan. He led a global product improvement team that doubled cost reduction. More recently in 2014, he led a Tier 1 supplier as President. In 2017, after becoming a mentor in the Techstars Detroit program, he joined two startups as COO/CFO where he helped raise multimillion seed and grant funding and managed various product development and innovations programs. Derrick received a bachelor's degree in physics and Economics from Beloit College, an MBA in Finance from the University of Chicago and a Master of Engineering in Logistics from MIT.
Pitch Pit
Selected entrepreneurs will each give a four-minute pitch of their business idea to a panel of investor judges in a "Shark Tank" format. PowerPoint slides are not permitted. Think of it as the proverbial "elevator speech." After each pitch, the judges will give detailed feedback and score the business. At the end of the evening, the person with the highest score will receive a $250 cash prize.
Competitors
Keneshia Berkley from Chicago, Founder of Baddie Labs Cosmetics, created to bring out the inner beauty of African Americans and all ethnicities.
Nico Ramirez from Ann Arbor, Founder of Verilink, providing technology and services to physical artists who want to capitalize on the many benefits of NFTs that have previously been exclusive to digital artists.
Bahar Schmidt from Los Angeles, Founder of Eluxit, a first of its kind web- based platform to resell Luxury travel packages.
Judges

Dawn Batts manages the capital program for tech entrepreneurs at TechTown Detroit. Dawn has a wealth of strategic planning, financial management and entrepreneurial experience. Previously, she was a partner in an asset management firm where her responsibilities included developing and implementing strategic plans, managing operations as well as ensuring the firm met compliance requirements. She has been an adjunct professor at Wayne State University, Lawrence Technological University, Wayne County Community College, and a co-instructor at the University of Michigan. Dawn has served on a variety local and national nonprofit boards. She completed her undergrad studies at Michigan State University, her MBA at University of Michigan, and her Ph.D at Wayne State University.

Dennis Carmichael is co-founder and President of Cimulus, Inc., a custom software company in Ann Arbor. Cimulus clients range from early-stage start-ups through government agencies and global conglomerates, and its team of all local, full-time developers has earned its reputation for creative, high-quality work. With a BS in Electrical Engineering and Coherent Optics from Kettering University, the common thread across all of Mr. Carmichael's careers - which range from machinist, concert roadie, real estate investor, tech entrepreneur and more - is using software to solve problems in creative and efficient ways. Outside of work, he can be found climbing at Planet Rock, running on Michigan's many trails, or working on his home in Dexter.
Nathan Owen is a General Partner in Grand Ventures, a venture capital fund that invests in very early-stage companies in Michigan and the Midwest. Nathan has 20 years of operational experience in enterprise technology space as CEO, COO, CRO, and VP of Sales. In those roles Nathan has successfully exited companies and BUs to Oracle, VMware, and Bain, and raised over $120 million of venture funding. Before joining Grand Ventures, he was COO/CRO at HYCU, a Backup-As-a-Service vendor in the enterprise technology space. Prior to HYCU, Nathan was co-founder and CEO of Blue Medora, a software vendor in the observability segment of the enterprise space. Nathan was co-founder and EVP of Sales of OctetString, a Chicago-based security vendor. Before catching the startup bug, he worked at IBM in Corporate Development and Business Development roles. Nathan holds a Bachelor's of Science degree from Central Michigan University.
Featured Sponsor