Showcase and Pitch Pit
20 May 2021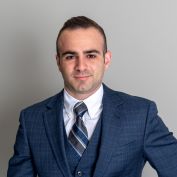 Nicolas Théorêt is Co-Founder and Chief Executive Officer of Centri. Each year, propane distributors waste over $1.5B on unnecessary deliveries. Centri seeks to help these distributors eliminate the waste in their delivery operations by offering them a simple IoT solution, the CentriConnect platform. Centri's solution helps propane distributors minimize their delivery costs, optimize their operations, and grow their customer base. The technology has been in the beta testing phase with a propane distributor since March 2020 and the company is preparing the business for a commercial launch in the coming months.
CEO NicolasThéorêt is a mechanical engineer and software developer with technical sales experience in the IoT industry. He is a current Venture for America fellow and has worked primarily on sales teams of successful IoT startups based in Detroit.
Pitch Pit
This month, selected entrepreneurs will each give a four-minute pitch of their business idea to a panel of investor judges in a "Shark Tank" format. Prototypes and visual aids are encouraged but no PowerPoint presentations. After each pitch, the judges will give detailed feedback and score the business. At the end of the evening, the person with the highest score will receive a $250 cash prize.
Judges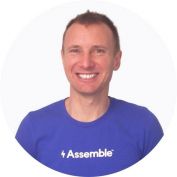 Danny Beckett Jr. is the Founder & CEO of Assemble Technologies, a flexible talent matching platform that matches organizations small and large with elite independent contractors for flexible hourly, project, part-time, and full-time engagements, on-demand. Danny says "Before an entrepreneur, I'm a family man, husband, and father to two boys. After that, I am all about startups and business. I am a former professional motorcycle athlete turned serial entrepreneur. For over a decade, I've been obsessed with starting and building venture-backed technology companies that move the workforce forward."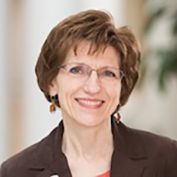 Debra Grega, M.B.A., Ph.D. is Business Development Director for Fast Forward Medical Innovation at the University of Michigan. Debra joined the team from Ohio where she led the Center for Stem Cell and Regenerative Medicine (CSCRM, a joint Case Western Reserve University, and Cleveland Clinic-led consortium) from 2004-2010. She brings over seventeen years of international, commercial biotechnology experience and has worked on both the scientific and business aspects of new biotechnology commercialization. Debra received her M.B.A from Anderson University in Indiana, a Ph.D. in Biology from the University of Kentucky, and completed her postdoctoral studies at the University of Michigan and Colorado State University.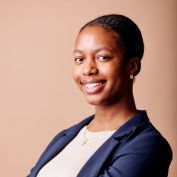 Allison Murdock is an Analyst at Invest Detroit Ventures where she aids the team in sourcing and screening early-stage Michigan-based companies. Prior to working with ID Ventures, she gained experience in early and late-stage investing with Intel Capital and Greenspring Associates. Allison also serves as Content Chair for VentureNext, a national professional peer group of rising venture capital investors, where she leads the strategic planning and creation of digital content for members and the public. Allison is a recent graduate of Morgan State University where she earned a degree in finance.
Contestants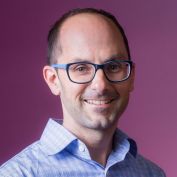 John Aron is the owner of Aronetics, an Ohio-based company offering offensive and defensive tools services in the area of infrastructure security. John attended Kent State University.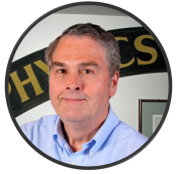 Richard L. Bollinger is developing a browser-based project management platform and collaboration tool for organizations in regulated industries, like medical devices and pharmaceuticals.
Rick is CEO of Menlo Park Associates, a management consulting firm based in Ann Arbor, MI., and has two degrees from the University of Michigan: a Bachelor's degree in industrial engineering (cum laude) and a Master's degree in computer engineering.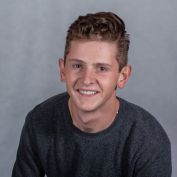 Rhys Gogonis the founder of AUXIN Games, a video game design company that creates educational, fun, and engaging gaming software that changes the way students interact with biological concepts. Rhys is a recent graduate of Michigan State University with a degree in Microbiology.
Networking
At the conclusion of the Pit Pitch, stick around and network with your fellow attendees over ZOOM. We will break out into smaller groups so that you can rub virtual elbows with the movers and shakers of Ann Arbor's entrepreneurial ecosystem.
Featured Stakeholder: