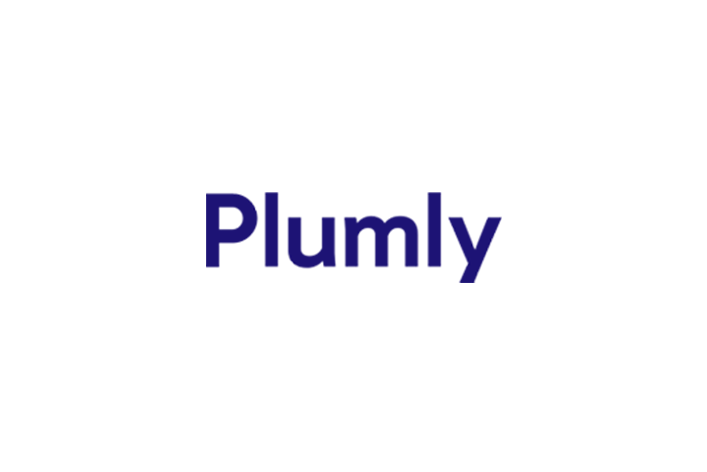 Showcase and Pitch Pit
22 July 2021
Showcase Presentation
An entrepreneur who has perfected a ten-minute investor pitch with the help of NEF coaches will present their company and take questions from the audience.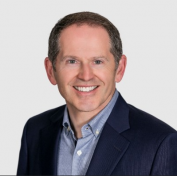 Patrick Ciccarelli is Co-Founder and CEO of Plumly, a sales engagement platform for the IT service provider sector. He also founded and led Varsity Technologies as CEO; a San Francisco IT service provider. Patrick began consulting with K-12 schools and non-profit organizations in the early 1990s after several years as an educator. His career has spanned 3 decades focused on the use of technology to improve social good. Patrick has held leadership positions with the Ingram-Micro (IM) Services Advisory Council and VentureTech Network. Patrick is co-author of four technology books: Networking Foundations, CCNA Jumpstart, CCDP Exam Notes, and MCSE Jumpstart from Wiley, Inc. Patrick holds a Master's degree in Instructional Technology.
Pitch Pit
This month, selected entrepreneurs will each give a four-minute pitch of their business idea to a panel of investor judges in a "Shark Tank" format. Prototypes and visual aids are encouraged but no PowerPoint presentations. After each pitch, the judges will give detailed feedback and score the business. At the end of the evening, the person with the highest score will receive a $250 cash prize.
Contestants
Chris Budnik is the Founder of Heiroom Inc., a platform for families to share and document their history.
Anita Greene is the Founder of Bark Park 24, an indoor dog walking park that will actually resemble an outdoor park. It will be open 24 hours a day to accommodate all schedules.
Mara Willemin is Head of Growth for Trustpage, a single, connected hub for customers and vendors to establish trust, assisted by AI.
Judges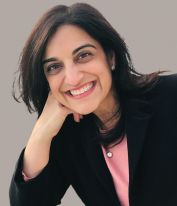 Anne Partington of U-M Tech Transfer is the Commercialization Director for the Michigan Translational Research & Commercialization (MTRAC Innovation Hub for Advanced Transportation) Program. A veteran of the automotive industry, Anne comes to U-M Tech Transfer with more than twenty years of global leadership experience at FCA (Stellantis) and General Motors across purchasing, program management, and product development engineering as well as a deep bench in corporate training experience in purchasing strategy, culture building, and transformational leadership. Most recently, Anne was a director of Entrepreneurial Services, managing director of the SPARK East innovation center, and Diversity, Equity, and Inclusion Lead for the regional economic development organization Ann Arbor SPARK. Anne worked with public/private sector partners and companies to promote inclusive economic opportunity while mentoring high tech companies to scale and commercialize in her role as an entrepreneurial services and DEI leader. Anne earned her BS in Mechanical Engineering from U-M, followed by an MS from Rensselaer Polytechnic Institute. Anne is also trained in diversity and inclusion, is a certified professional innovator, serves on CADIA's board of advisors, and the 2021 Women In Mobility Board.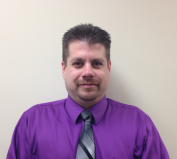 Kory Scheiber is a Business Consultant for the Greater Washtenaw Region of the Michigan Small Business Development Center. Whether it is one-on-one consulting or facilitating workshops, Kory works with all types of clients, through a spectrum of industries, to help them plan and grow their businesses. He has been teaching entrepreneurship with The Business Side of Youth for over ten years and is part-time faculty at Washtenaw Community College. Kory also serves as the Board Treasurer for Digital Inclusion, a non-profit refurbishing technology for underserved communities in southeast Michigan. Recently, he was the Business Development Representative for the Detroit Micro-enterprise Fund Corporation where he assembled loan packages, presented to the Loan Committee, maintained relationships with the local community development corporations, local businesses, and training programs. He took applicants through the loan process from the business planning through launch and growth. He holds four degrees through his MBA with undergraduate and graduate concentrations in Entrepreneurship. He has worked two and a half years in Retail as a Certified Lawn and Garden Specialist. He also spent twelve and a half years in Design and Build to Order Manufacturing where he served as; Assembly Technician, Tool Crib Supervisor, Shipping Receiving Manager, Project Manager, and Repair Department Manager.
Networking
At the conclusion of the Pit Pitch, stick around and network with your fellow attendees over ZOOM. We will break out into smaller groups so that you can rub virtual elbows with the movers and shakers of Ann Arbor's entrepreneurial ecosystem.
Featured Stakeholder: