Showcase & Pitch Pit
18 March 2021
Showcase Presentation - Jason Yaeger is Co-Founder and CEO of Tenacity
Tenacity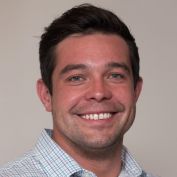 Jason Yaeger is Co-Founder and CEO of Tenacity. Tenacity Cloud solves the most persistent and costly problems facing public cloud management. Tenacity delivers Compliance, Security, and Visibility with a lightweight SaaS solution for every IT Team. Tenacity does this through real-time monitoring, immediate guidance, and prioritized remediation steps to correct human errors that would otherwise expose your organization. Tenacity addresses security incidents, compliance audit findings, and unchecked financial waste at scale. CEO Jason is a technology industry veteran with an entrepreneurial drive and a bias for action. He grew a secure and compliant cloud-managed service providers revenue by 10x, culminating in a successful exit for investors at 12x EBITDA. Jason graduated from Eastern Michigan University with a BBA in Accounting and Finance.
Pitch Pit
This month, selected entrepreneurs will each give a four-minute pitch of their business idea to a panel of investor judges in a "Shark Tank" format. Prototypes and visual aids are encouraged but no PowerPoint presentations. After each pitch, the judges will give detailed feedback and score the business. At the end of the evening, the person with the highest score will receive a $250 cash prize.
Contestants this month include: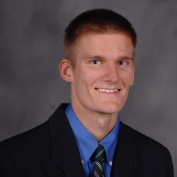 John Haas is the founder of Illuminate Prosthetic, offering a software app which prosthetic providers will have their patients use to track and summarize information about the fit, comfort level, pain location and pain intensity. John is a a Prosthetics and Orthotics Master's Student at Eastern Michigan University and will be graduating this April. He believes creating platforms for efficient business practices within healthcare can significantly improve patient care and streamline the insurance billing process.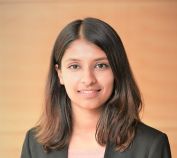 Arohi Jain is the founder and CEO at BreezeBubble, offering a smart mask designed for high comfort and protection. Arohi has a background in Computer Science Engineering and recently graduated from the Master of Management program at the Ross School of Business at University of Michigan.

Benjamin Shniper is the founder of Pittsburgh Financial Advisors and is developing AI products to help hedge funds to make returns that exceed the market. As a CMU-trained computer scientist with 10 years of AI and Cloud architecture experience, his history includes being a registered financial advisor and technology consultant helping early-stage start-ups building products from scratch which got funding, customers.
Judges for this month's event are: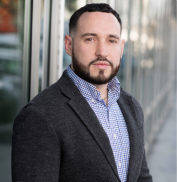 Fathi Abdelsalam is an Entrepreneur in Residence at TechTown Detroit, Adjunct Professor at the Wayne State University Mike Ilitch School of Business, and Founding CEO of Akibah Health. He founded Akibah Health while finishing his graduate studies at Cornell University with the objective of empowering people to live healthier lives. Prior to AkibaH, he served as a senior patent examiner at the U.S. Patent and Trademark Office where he was immersed in the latest high-tech inventions pertaining to new methods of doing business. Fathi is very passionate about developing scalable solutions that have a substantial social and economic impact and is a member of several entrepreneurial communities, including Techstars, TechTown Detroit, Seamless IoT, Startup Weekend, and Start-Up Chile. Fathi holds a master's degree in international development and entrepreneurship, and dual Bachelor of Science degrees in industrial engineering and economics. With Detroit's renaissance in full swing, he decided in 2019 to relocate from Silicon Valley to his family's hometown to serve as a resource and catalyst.

Ken Massey, PhD is the Adjunct Professor of Pharmacology and Senior Director of Venture Development at Wayne State University. He has 28 years of experience in biomedical research and business. He is responsible for identifying start-up opportunities and facilitating efforts of WSU entrepreneurs to create companies that will license and develop WSU technology. Before joining Wayne State, he was managing director of MicroDose Life Sciences and its associated venture capital fund, LifeLine Ventures. Prior to MicroDose, Dr. Massey was an assistant professor of anesthesiology and pharmacology at the University of Michigan before joining Pfizer where he was responsible for the scientific and operational aspects of several drug development programs. Massey received a B.S. in biology and chemistry from Eastern Michigan University and his Ph.D. in cardiovascular physiology from University of Texas Southwestern Medical School.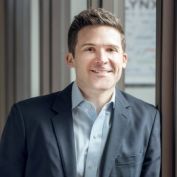 Evan Ufer is a Partner at Plymouth Growth, where he focuses on sourcing and executing lead investments in technology-based businesses. Since joining in 2014, he has led six of Plymouth's investments and has been involved in many other successful financings. Prior to Plymouth, Evan served as Vice President at Quilvest Private Equity in New York. He focused on evaluating and executing direct private equity investments – buyouts, recapitalizations and growth equity – in such industries as software, telecommunications and manufacturing. Previously, Evan worked in real estate private equity for The Carlyle Group's senior housing division, Carlyle Senior Housing. Evan began his career as an architect at SmithGroup, one of the oldest and largest architecture and engineering firms in the U.S. Evan earned his MBA from The University of Chicago Booth School of Business, graduating with High Honors, and his Bachelor of Science in Architecture from The University of Virginia, also with High Honors.
Networking
At the conclusion of the Pit Pitch, stick around and network with your fellow attendees over ZOOM. We will break out into smaller groups so that you can rub virtual elbows with the movers and shakers of Ann Arbor's entrepreneurial ecosystem.
Featured Stakeholder: