BROPHY'S VC PRACTICUM AT ROSS LEVERAGES NEF MENTORS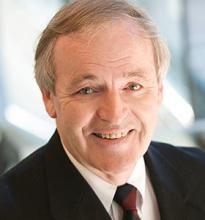 Throughout the fall semester of 2019, several New Enterprise Forum members headed to the Ross School of Business every Wednesday evening to volunteer as mentors in an innovative educational experience called "Financing Technology Commercialization: A Venture Capital Practicum". The course paired up nineteen student teams with nineteen entrepreneurs who are seeking investment in their startup companies. With guidance from their assigned mentors the students developed value propositions, business plans and pitch decks for the startups. The climax of the course came in mid-December when the students took turns making their investment pitches to a panel of judges with deep experience in venture capital investing. In addition to providing an unusual 'real-life' educational experience for the students, the course helped the entrepreneurs fine tune their business plans and gain connections in the investment community.
The course was conceived by David J. Brophy, one of the leaders of the Zell Lurie Institute at the Ross School of Business. Professor Brophy joined the finance faculty at the University of Michigan in 1968 and has served since 1992 as Director of the Center for Venture Capital and Private Equity Finance, where he assists emerging and mid-size companies.
A number of New Enterprise Forum members have been involved in the development of the course over the last several years. One of Brophy's key staff members for the course was Stewart Nelson, Past President and long time Board Member of the New Enterprise Forum. With fellow NEF Board Member Gary Hazen, Stew created the Entrepreneur's Equity Roadmap, a crucial element of the course curriculum. Current NEF members who volunteered as mentors this year included Francis Glorie, Matt Hulbert, Vic Havele, Paul Henchey, Ravi Nigam and Stefan Sysko.