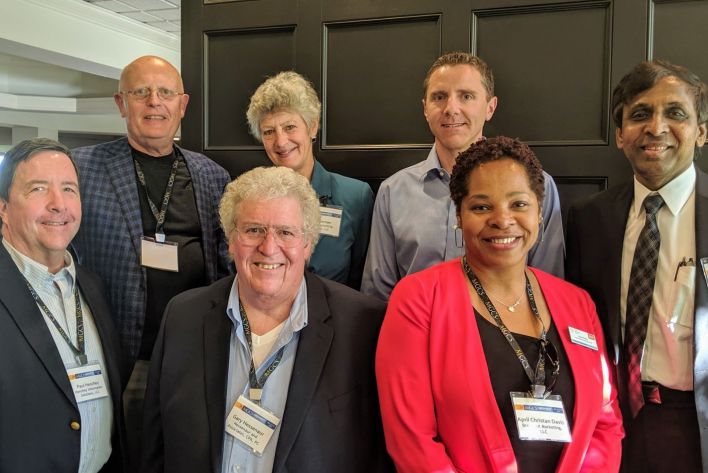 MIDWEST GROWTH CAPITAL SYMPOSIUM LEVERAGES NEF EXPERTISE
The 38th annual Midwest Growth Capital Symposium took place over two days in May 2019 and featured a number of companies who had completed the NEF coaching process and had previous experience as Showcase presenters at the New Enterprise Forum. MGCS is the longest running university-based venture fair of its kind. The MGCS company showcase this year featured 33 Midwest companies that are seeking seed, series A, and series B rounds of funding. More than 400 attendees were expected, comprising early-stage companies that span the Life Sciences and Technology sectors, angel investors, venture capitalists and technology transfer professionals from several dozen top-ranked Midwest Universities.
Presenting companies that were graduates of the formal NEF coaching process included MiPadrino, Melius Outcomes, and Ripple Science. NEF members also supported most of the other presenting companies by meeting with them at the Zell Lurie Institute for Entrepreneurial Studies in the weeks ahead of the event, providing feedback on their pitch presentations. Several NEF members attended the two day event and were active participants in sessions at the Marriott Eagle Crest Resort in Ypsilanti.
NEF Board members caught on camera at the event included Paul Henchey, Francis Glorie, Gary Hessenaur, Lee Gorman, Scott Taylor, April Davis and Vic Havele.