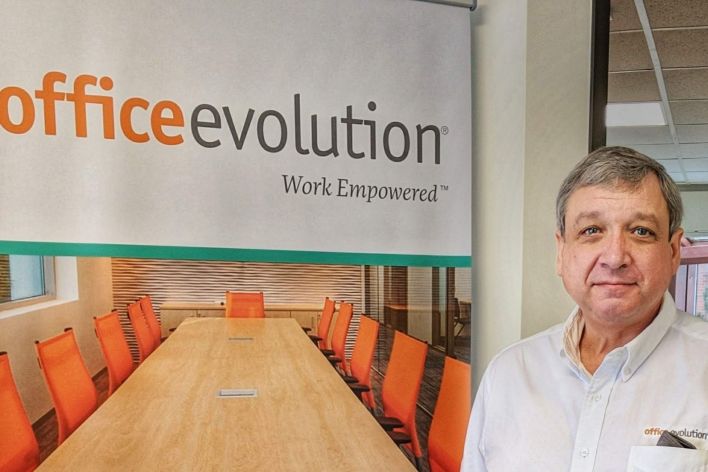 NEF MEMBER SPOTLIGHT: DAVID WHITINGER, OFFICE EVOLUTION
Coffee is important and David Whitinger likes to brag that Office Evolution has some of the best in town. As co-owner of the new office space for entrepreneurs that opened in Ann Arbor in late 2018, David is eager to show off the attractively furnished facility and offered a welcome cup of coffee to a visitor who stepped in from the frozen February air. Like other franchise locations around the country, the Office Evolution space on Eisenhower Parkway combines several private offices with shared areas such as conference rooms, reception desk, and kitchen.
David joined the New Enterprise Forum as a stakeholder in 2018 while he was launching his new business. At NEF events he found the other members were accomplished and successful in their fields but were at the same time very approachable and friendly. And David appreciates the great networking opportunities that NEF membership provides. "I have a number of specific examples where people I met through NEF connections developed into clients for our business," David explained in a recent conversation.
David has lived and worked in Michigan for over thirty years, marketing chemical adhesives in the automotive industry. He resides with his wife Carol in Dexter, near Big Portage Lake where he enjoys taking out his pontoon boat during the summer months. Carol is a Laboratory Manager at the University of Michigan as well as co-owner of Office Evolution. David and Carol are both looking forward to attending the next Forum meeting. In David's opinion, "The topics are fascinating and interesting to talk about afterwards."