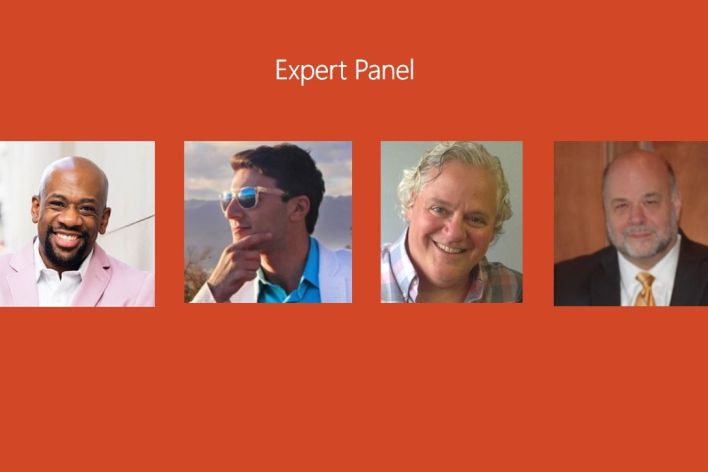 VIDEO - "DO YOU EVEN NEED TO IMPRESS INVESTORS IN TODAY'S FUNDRAISING WORLD?"
In November 2021, a panel of experts explored ways to fund growth without using outside investors or alternative equity sources. Depending upon the business plan, growth focus and the founder's wishes, companies of all types can find different ways to fund their growth. Not all businesses require angel or venture capital funding to be successful.
Watch the video to hear our panelists address the question: "DO YOU EVEN NEED TO IMPRESS INVESTORS IN TODAY'S FUNDRAISING WORLD?"
Moderator
Jeff Ponders is Principal, Portfolio Success at ID Ventures. In this role Jeff works closely with portfolio company founders as they scale toward major growth milestones and reach material valuation inflection points. Jeff began his career in marketing strategy and analytics, working with agencies like Digitas and Leo Burnett for clients such as General Motors, Walmart, Samsung, and Colgate. After lending his expertise to several startups and entrepreneurs, Jeff founded The Cookie App, a MarTech startup, as a part of Bizdom's 2013 cohort.
Jeff has been a passionate catalyst for entrepreneurship in the metro Detroit ecosystem. In addition to his role of Entrepreneur in Residence with TechTown, Jeff sits on the board of the New Enterprise Forum and is a co-founder of Commune Angels, a Michigan-based angel community bridging capital for diverse founders and funders.. A graduate of the Wharton School at the University of Pennsylvania, Jeff resides in the Detroit area with his wife and three children.
Panelists
Fares Ksebati is the CEO of MySwimPro, a global technology and media company that helps people improve their performance and health. MySwimPro was named by Apple as the Best Watch App of the Year and was featured in Sports Illustrated and numerous international publications. The app has over one million community members and the business has an international team with 500+ investors across 50 countries.
Fares is an entrepreneur, best selling author, and internationally recognized swim coach. He has been featured by Apple, Forbes, Men's Health, and Sports Illustrated. Fares is on the Forbes 30 Under 30 list in Consumer Technology and he is the Founder of World Swim Day, an international holiday that empowers people to be active in the water and promote water safety. He is a 3x U.S. Masters Swimming individual national champion, and Bosphorus Cross-continental swimmer.
Kevin Lasser is the CEO of RevKeep, a Michigan company offering a proprietary cloud-based software designed to efficiently manage post-payment claims audits for all types of providers, including hospitals and hospital systems, physician practices, physician specialty practices, ambulatory service centers, home healthcare providers and chiropractors.
Kevin is a career entrepreneur and bootstrapper (he started his first company at age 7). He started three companies from ground zero: Sage Financial Corp (commercial finance), Pure Entropy Technologies (government-level encryption coding) and JEMS Technology (telehealth). Kevin is well-known in Michigan's health-tech field as well as nationally. He served as chairman of Medical Main Street in Oakland County, Michigan, for five years, and was an inaugural member of the Healthcare Information and Management Systems Society's (HIMSS) National Mobile Health Committee.
John Slagter is Founder and CEO of The Mackinac Technology Company. Soon after its founding in 2009, Mackinac began to develop an innovative, thin-film coating technology that is highly transparent to visible light, but highly reflective to infrared heat energy. Mackinac's proprietary coating, when applied to polymer sheets, is the heart of a Window Energy Management System (WEMS) being developed, a system that aims to improve the energy efficiency of windows such that they have the same R-value as a wall
Funding for John's company has included a $2.5 million grant from the U.S. Department of Energy's Advanced Research Projects Agency-Energy or ARPA-E which funds innovative technologies that display promise for both technical and commercial impact but are too early for private-sector investment. Mackinac was one of 41 projects to receive funding — out of more than 4,000 applicants across the country.