NEF Showcase Presentation and Panel Discussion - Online Event
November 19–20, 2020
New Enterprise Forum invites anyone interested in entrepreneurship to join us for an ONLINE Forum Meeting.
We showcase an outstanding team of entrepreneurs who are looking to raise capital for their venture. They have gone through an extensive coaching from our experienced coaches and these founders are eager to present their venture to the entrepreneurial community at this event.
This event gives the start-up the opportunity to practice presenting to investors and others interested in the Detroit Area entrepreneurial community. Each presentation will reflect NEF training on what is important to communicate and what not to do. They would greatly appreciate your feedback, insights and encouragement. You will also learn a few tips and techniques in sharpening your own pitch for your venture.
Join us at this ONLINE meeting to ask questions, keep pace with local entrepreneurs, and connect with people who support the local start-up community.
This month the main presentations will be from 4 PM to 5:30 PM followed by Virtual Networking opportunity from 5:30 PM to 6:00 PM.
AGENDA
4:00 - 4:10 Welcome/Updates
4.10 - 4:35 Showcase Presentation
4:35 - 5:30 Panel Discussion
5:30 - 6:15 Virtual Networking
Showcase Presentation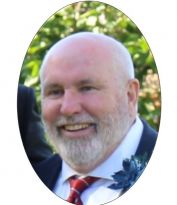 CardioGenerics offers innovative, reusable/disposable surgical devices. CardioGenerics has redesigned the traditional, single-use, disposable heart stabilizer into single-use suction pods that snap onto a multiple-use flexible arm. The hard-to-clean, blood contact parts are designed for single use. The flexible arm is expensive. Hospitals can clean and re-sterilize the flexible arm multiple times at half the cost of single-use heart stabilizers. These products will save a hospital $1300 or 4.2% for every surgery done on Medicare patients. These savings could be the difference between profit and loss for Medicare reimbursed surgeries. This patent pending innovation of splitting single use devices into single and multiple use components could disrupt the $156 billion medical device market. Bill O'Neill is the founder of CardioGenerics and a veteran of three medical device startups.
Panel Discussion - "Technology Trends in the Startup World"
A panel of experts will discuss current trends in technology and their effect on the world of startups and investments. We have invited early stage VCs to provide their insights to our entrepreneurs.
The panel will discuss what technologies investors are finding interesting, what are the trends for 2021 due to COVID-19 and post pandemic, and what VCs are observing and deciding their investment strategies, and their advice to early stage startups on strategies and preparation for 2021 based on these trends.
Panelists:

Terence Craig is Director of Entrepreneurship at The Impact Seat and is responsible for a portfolio of over 60 companies and several venture funds. Terence is a serial entrepreneur who has founded and worked for startups for almost his entire career. A few years ago, Terence decided to use his expertise and experience as a black founder and a deep technologist to support other "non-traditional" founders in navigating the startup landscape. Terence joined the executive team at Astia Angels and ran a pilot program of investment and support for Women of Color called the Representation Program. Terence is a graduate of the University of Texas at Austin.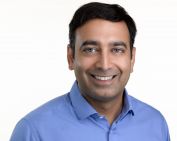 Aziz Gilani is a Managing Director at Mercury Fund, where he focuses on investments in enterprise SaaS, Cloud and data science startups. Outside of Mercury, Aziz serves in advisory roles for the Mayor of Houston's Tech and Innovation Council, Seed Accelerator Rankings, and SXSW Interactive. He is also an adjunct professor of entrepreneurship at Rice's Jones Graduate School of Business where he teaches a course on venture capital. Aziz is a graduate of the Kauffman Fellows Program through the Center for Venture Education, where he completed industry-defining field work on Seed Accelerators.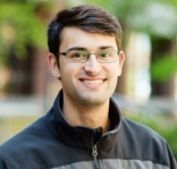 Krish Ramadurai is a Principal at Neue Fund – an early-stage venture capital fund that invests at the intersection of healthcare, life sciences, and deep technology. Neue Fund utilizes evidence-based approaches to invest in and scale breakthrough scientific innovations to solve humanity's most pressing problems. Neue Fund's portfolio consists of 30+ companies cumulatively valued at more than $2B. Furthermore, Mr. Ramadurai is a multi-published scientific author, scholar, and researcher. He earned an MBA in healthcare and strategy from Washington University in St. Louis, a master's degree in biology from Harvard University, and bachelor's degree in integrative biology and economics with a chemistry minor at the University of Illinois at Urbana-Champaign.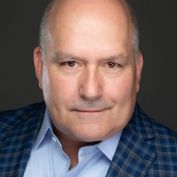 David Wezdenko is Founder and CEO of Blue Leaf Ventures. Since 2018, Blue Leaf has been actively building an investment portfolio of diverse, compelling, high growth start-up companies. David provides advice and guidance on critical focus areas including financial management, capital raising, scaling for growth and network building. Prior to founding Blue Leaf Ventures, David held senior executive positions, including COO roles within the J.P. Morgan U.S. Wealth Management and Investment Management businesses. Additionally, David was CFO and CAO at Evercore Partners, helping to lead that company through a successful IPO. David is a graduate of Boston College and active in several organizations with missions that focus on education and empowerment for underserved populations in New York City.

Panel Moderator: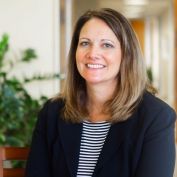 Patti Glaza, EVP & Managing Director of Invest Detroit, will moderate the panel. Ms. Glaza joined Invest Detroit in 2014 with over 25 years of experience in the tech sector. Her primary responsibilities include sourcing and facilitating the development of early-stage and high-growth companies by providing guidance and investment capital. Previously, Ms. Glaza managed the Michigan office for Arsenal Venture Partners, a national venture capital firm focused on IT, energy, and industrial technologies. Ms. Glaza is an advisor/board member for organizations that include: Michigan Venture Capital Association, The Great Lakes Protection Fund, the University of Michigan's M-TRAC – Advanced Transportation Oversight Committee, and GreenLight Detroit. She holds director positions for portfolio start-ups Genomenon, MicroLam, HT Mobile, and Ripple Sciences. Ms. Glaza is an active entrepreneurial instructor for the NSF/NIH I-Corps. She earned a BA in International Relations/Economics from Michigan State University and an MBA from the University of Michigan - Ross School of Business.
Virtual Networking: 5:30-6:00 PM
Join us for virtual networking after the main event to meet with the panelists, NEF members and other attendees.
The ONLINE ONLY meeting opens at 4:00 pm and will end at 5:30 PM.
Registration is required in order to obtain access to the online meeting. In your registration confirmation email, you will receive Zoom meeting link and password to join the meeting.
Featured Stakeholder: